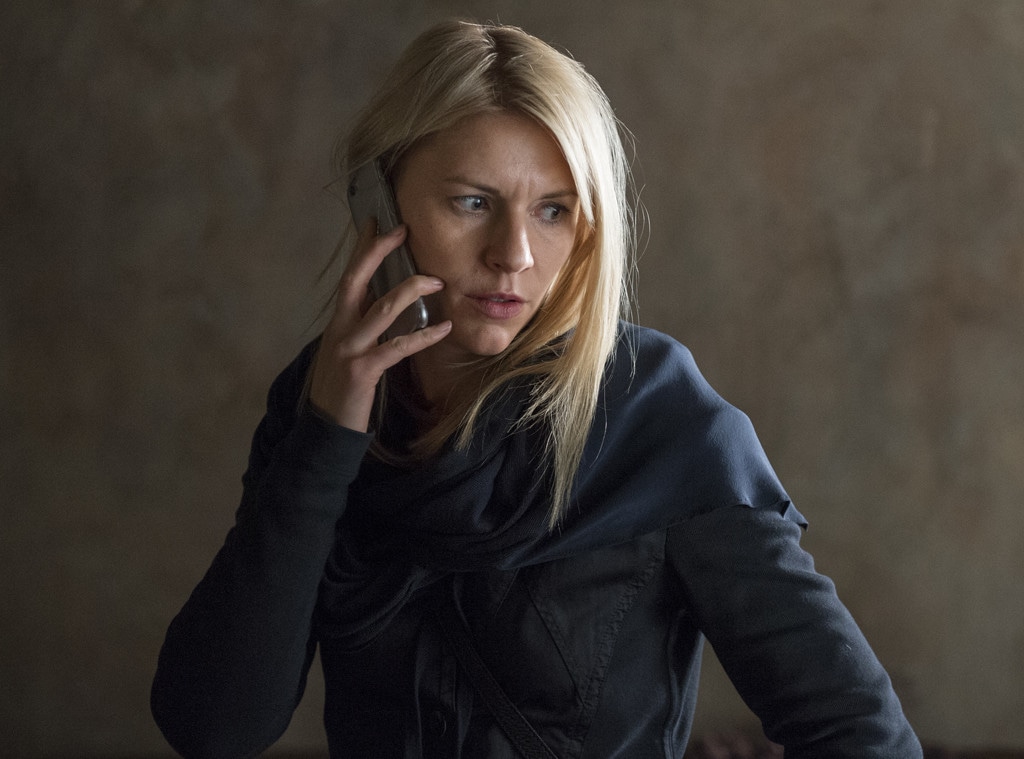 Showtime
The end of Carrie Mathison's story is near.
During a wide-ranging interview with Howard Stern on his Sirius XM show on Wednesday, Claire Danes—who also revealed to the world that she is pregnant with her and husband Hugh Dancy's second child—admitted that the already-ordered eighth season of her Showtime series Homeland will also serve as the espionage thriller's last. 
"Yeah, that's it," she said when Stern brought up the show's long-rumored final season, adding that she's feeling "really conflicted" over the prospect of the show ending. "I mean, I'll be ready. She's a lot, this Carrie-freakin-Mathison. I mean, she's under constant duress. It's a workout, so I'll be ready for a reprieve from that. But, you know, I've never done anything for this long. I mean, I've been married for as long, maybe a year longer."
When Stern's co-host Robin Quivers asked if she'd like to follow up her eight seasons as the bipolar CIA operative with some light comedy, Danes admitted that she was game. "I'd love to," she said.
A rep for Showtime told E! News that the network has not made a decision beyond season eight. Ahead of the show's sixth season premiere, the pay cabler ordered seasons seven and eight at once, with many speculating that an end date had been determined.
In 2016, when the two season order was announced, showrunner Alex Gansa admitted to Deadline that his team would be writing an ending to the series in season eight, but noted that ultimately that decision was Showtime's to make, a sentiment he echoed earlier this year with The Hollywood Reporter. 
"It's definitely going to be my last year," he explained. "I can't speak for Claire or Mandy [Patinkin], but it will be my final year and it will be designed to be the end of an eight-season story. If Showtime, Fox, Claire and Mandy want to take the show further that's their decision, and we would leave some room for that to happen — if there's an appetite."
Are you hoping Homeland survives past season eight or is it time to wrap this thing up? Sound off in the comments below!
Homeland airs Sundays at 9 p.m. on Showtime.