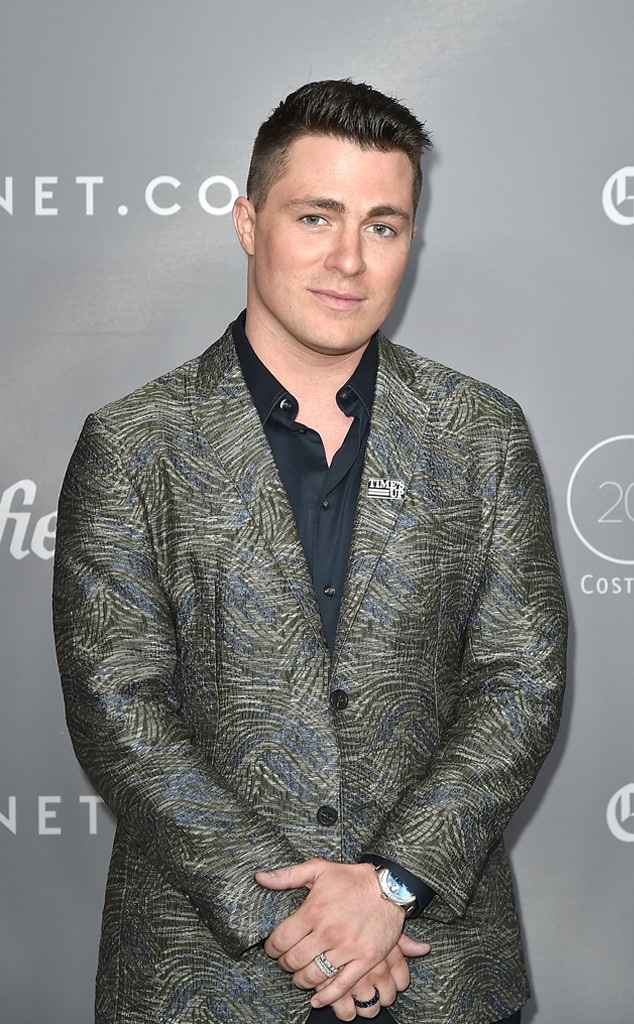 David Crotty/Patrick McMullan via Getty Images)
Colton Haynes took to Instagram on Wednesday to share the "surreal" experience he had after collecting the ashes of his late mother Dana. 
After picking up the ashes from the crematory, the actor "sat in the parking lot and cried for three hours."
"I felt so paralyzed that I checked into a Motel 6 down the street and fell asleep holding her box on the bathroom floor," the Arrow star wrote.
When Haynes woke up, he went outside and saw a baby rabbit walking two feet in front of him. The Teen Wolf star said the two didn't break eye contact for 20 minutes.
"I sat on that bench with my mom's ashes and cried so hard I threw up," he wrote. "I truly feel like this rabbit was my incredible mom consoling me and telling me that it's all gonna be OK." 
At the end of his post, Haynes explained he decided to share this story with his followers because "it was the most surreal/incredible thing that's ever happened to me." 
"Send love to all of you," he concluded his post, which featured a picture of the rabbit.
In February, Haynes revealed his mother had been diagnosed with advanced cirrhosis of the liver and kidney failure. While he explained she could be cured with a liver transplant, he also shared that she didn't "have that much time to wait for a new liver." As a result, he set up in-home hospice care to focus on her quality of life. He also encouraged his followers to donate to the American Liver Foundation.
"It's heartbreaking," he wrote in part of his post. "My strong mother has always been the anchor of this family and our best friend. Now we're being forced to say goodbye to her."
Then, in late March, the actor revealed his mother had passed away. 
"Today I lost my best friend, the love of my life...my momma," he wrote alongside a slideshow of pictures of him and his mother. "Words can't express how incredible this woman was. I have so many things to say but I'm in a state of shock. I will always love you momma. RIP my angel."