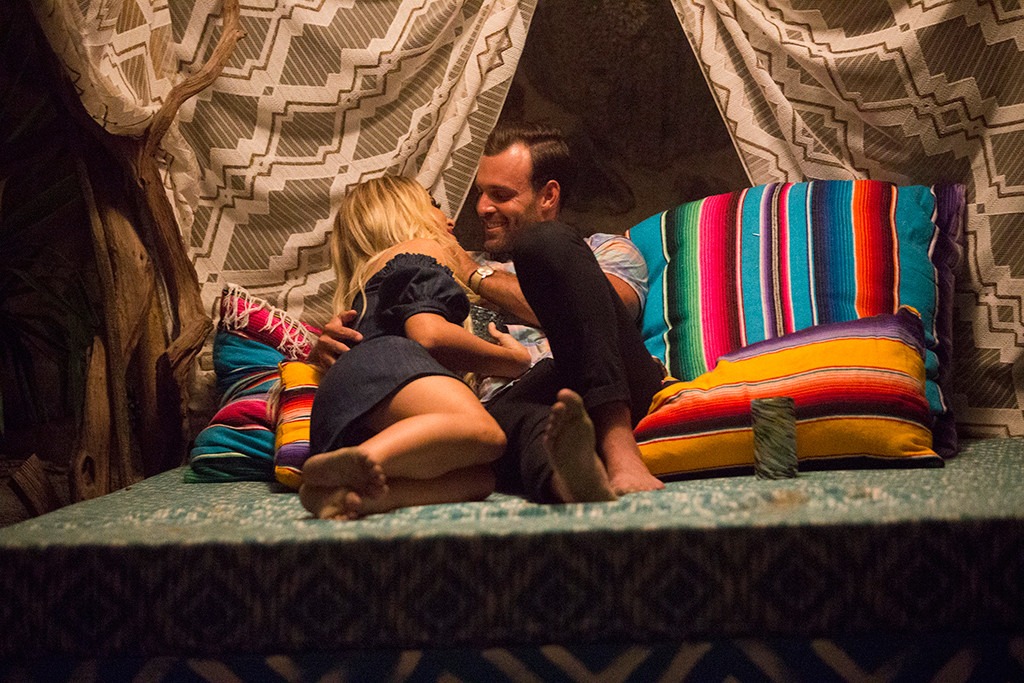 Paul Hebert/ABC
Even in the off-season, a Bachelor in Paradise storm is brewing.
Last week, Robby Hayes got riled up after Amanda Stanton joked on Twitter about a dispute with an unnamed ex-boyfriend over recurring payments for a Disneyland Annual Pass. Hayes outed himself by sharing their e-mail thread, ending the chain by writing, "BTW...nice new tits."
"It's a shame he still harbors such harsh emotions towards me," Stanton told E! News after her drama with Hayes went viral, adding that she wants "nothing but happiness and peace for him."
Bachelor in Paradise contestant Dean Unglert asked Stanton to discuss her hiccup with Hayes when she appeared as a guest on his iHeartRadio podcast, Help! I Suck at Dating, released Tuesday. "I guess what I was so confused about is that it's been eight months and I have obviously moved on with my life," said Stanton, who insisted she doesn't "consider him an ex."
"I haven't talked to Robby in forever; that's the first time I've heard from him. I checked my e-mail and I saw that he forwarded me his Disneyland membership...I got a new [credit card], and so his payment was being declined," she said. "The funny thing is he can say he thought it was going to collections, but there was an option there to update your card information. I just thought it was funny he was forwarding it to me other than putting his own card information on there." The situation was overblown, said Stanton, who estimated that the recurring monthly charge is a mere $29 a month. "I think my mistake is saying anything on Twitter. I did think it was funny and that's why I said something. I had no idea and I was completely shocked that he reacted the way that he did. It was just a funny tweet. I wasn't even throwing shade at him nor did I hint that it was about him," she said. "I wasn't going to ever tell anyone it was about him."
Though Hayes has deleted the offending tweet, Unglert argued, "He brought it upon himself."
Stanton, meanwhile, called the public back and forth "so embarrassing."
"I was actually pretty embarrassed by it, because when I tweeted it, I never expected that to happen, nor did I want attention from it. So, I guess I was confused why he reacted that way, because no one would have known it was about him, like we said [earlier in the podcast]," Stanton said. "I don't know if he just wants attention, and that's why part of me doesn't even want to talk about it, because I feel like I'm giving him what he wants. Like, he doesn't even care that it made him look bad! I feel like he just wants attention—whether it's good or bad."
The damage has been done, so Stanton is focusing on the positive—like the fact that her Disneyland Annual Pass remains active. "My bill is paid!" she said. "I updated that card info!"