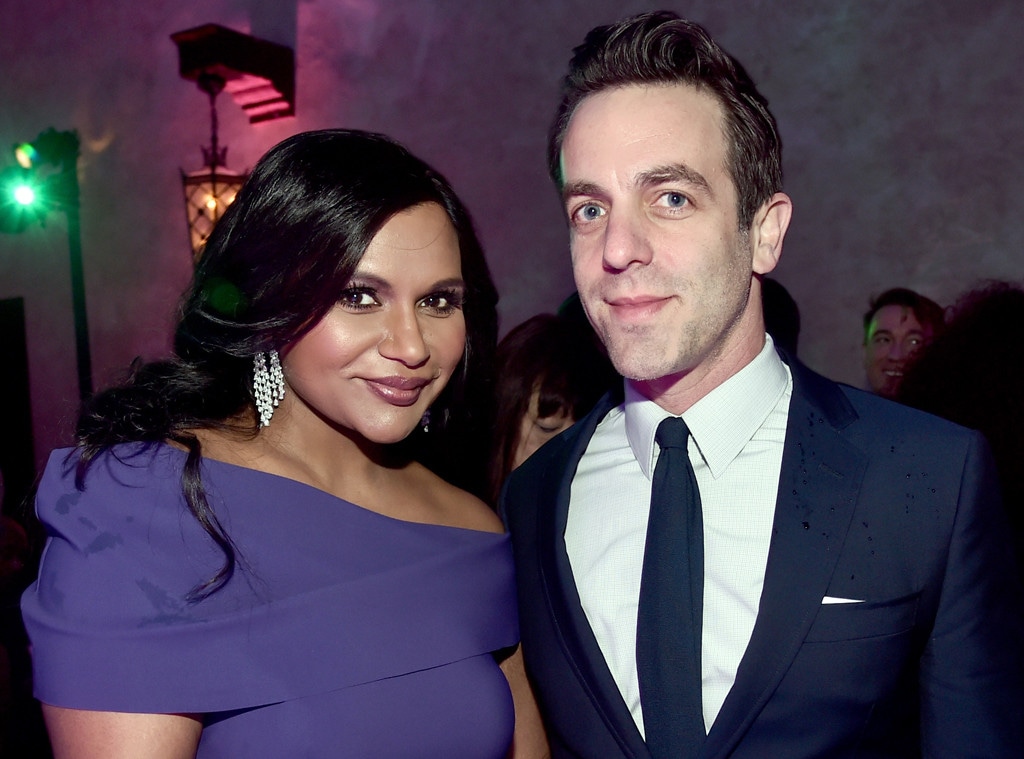 Alberto E. Rodriguez/Getty Images for Disney
For the last time: Yes, you really can be friends with your ex.
Pop culture fans know all too well that Mindy Kaling and B.J. Novak may not have worked out romantically. But they also realize that it hasn't stopped the Hollywood stars from being close pals and proving what friendship is all about.
Earlier today, Mindy revealed her newest character for an upcoming movie.
"Introducing 'Molly Patel', everybody! (And yes I am sneezing in the nametag photo.)" she shared on Instagram from the set of her latest project. "#LateNightTheMovie."
As it turns out, B.J. decided to surprise the actress with a special gift on one of her first days.
"The prettiest flowers from @PicturesofText," Mindy revealed on Instagram Stories while revealing the present. "White flowers are very classy for me."
Fans also saw a note written by B.J. that read, "Congrats on Day 1. Love B." We know, we know, it's really sweet.
Ultimately, this isn't the first time the duo has melted our hearts with their kind words and gestures to each other.
Just last month, B.J. celebrated the opening of Mindy's Disney film A Wrinkle in Time with a heartfelt message on Twitter. "When I met @mindykaling she lived in a small apartment on Fairfax Ave. This is what's in front of that building today," he wrote on Twitter with a photo of Mindy movie poster. "Congrats Mindy and a future congrats to all those who see you in it and are inspired to do great things. @WrinkleInTime."
The message would leave Mindy "full crying" and just as emotional during an interview with the Today show.
"That actually makes me want to tear up," the actress told Hoda Kotb as she reflected on the sentiment. "That's really moving...When I was coming up, there was no one who looked like me on TV or film and that was such a nice thing that he remembered that. I'm legit crying. This happens so quickly."
All the feelings and emotions may come as a surprise to some people. After all, Mindy once admitted to Howard Stern that she would have accepted B.J.'s proposal when they were together.
But through it all, the pair has remained "best friends" and supportive of each other in more ways than one.
"I will freely admit: My relationship with B.J. Novak is weird as hell," Mindy once shared with InStyle back in May 2015. "I guess you could describe our relationship as a 'romantically charged camaraderie with loud arguments,' but I don't think Facebook would accept this as a new status."
Whatever way you want to describe it, we support and admire it.