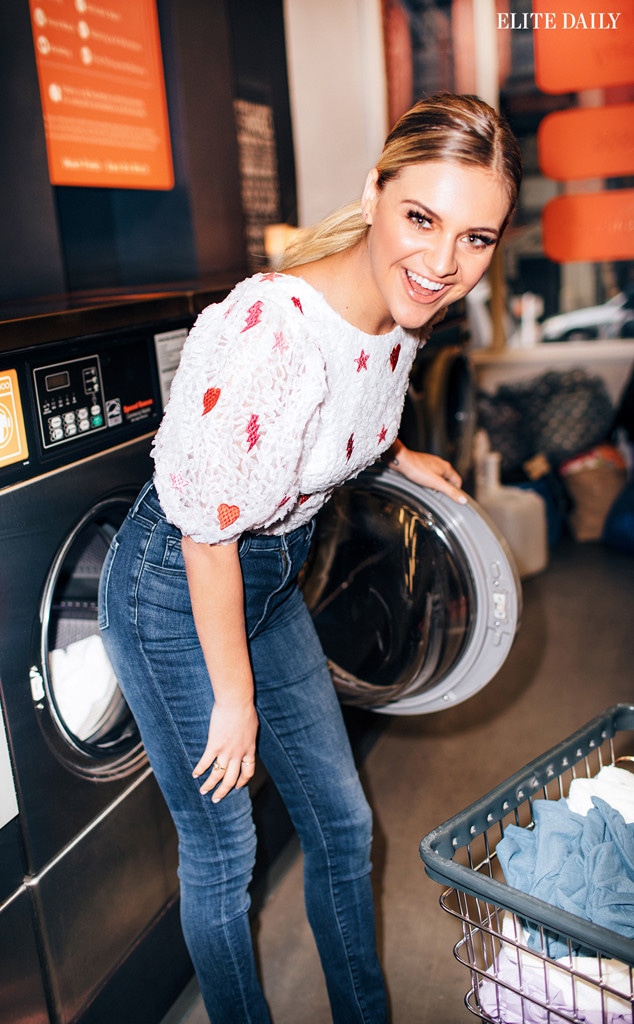 Ben Ritter/Elite Daily
To be young and in love.
Kelsea Ballerini and Morgan Evans are opening up about their lives as newlyweds following their December nuptials in Mexico. Plus, the couple is also revealing the advice that their friends Nicole Kidman and Keith Urban gave them on how to have a healthy relationship, one that can overcome the work-related separation that often comes along with the life of a country star.
In an interview with Elite Daily, Ballerini said that part of that advice is having a "two-week rule," meaning that the couple never goes more than two weeks without seeing each other, as Nicole and Keith do. "Instead of going home, I'll fly to him or vice versa. But this is definitely the year of putting in the effort."
Jason Kempin/ACMA2018/Getty Images for ACM
"I just think as much as we are in this phase of our careers where it's like, building the foundation and it's really important to be busy and to be doing as much as we can, obviously our relationship comes first," Ballerini explained.
The famous couple's relationship advice seems to be working too. While at the 2018 ACM Awards over the weekend, Ballerini and her Aussie husband looked every bit the happy duo that they are when they made their red carpet debut as a married couple.
In an interview with E! News, the country singer and her hubby told Todd Chrisley that they couldn't be happier, sharing, "Everyone always says, 'when you know, you know,' and I always thought it was like bullcrap, but it's just true."