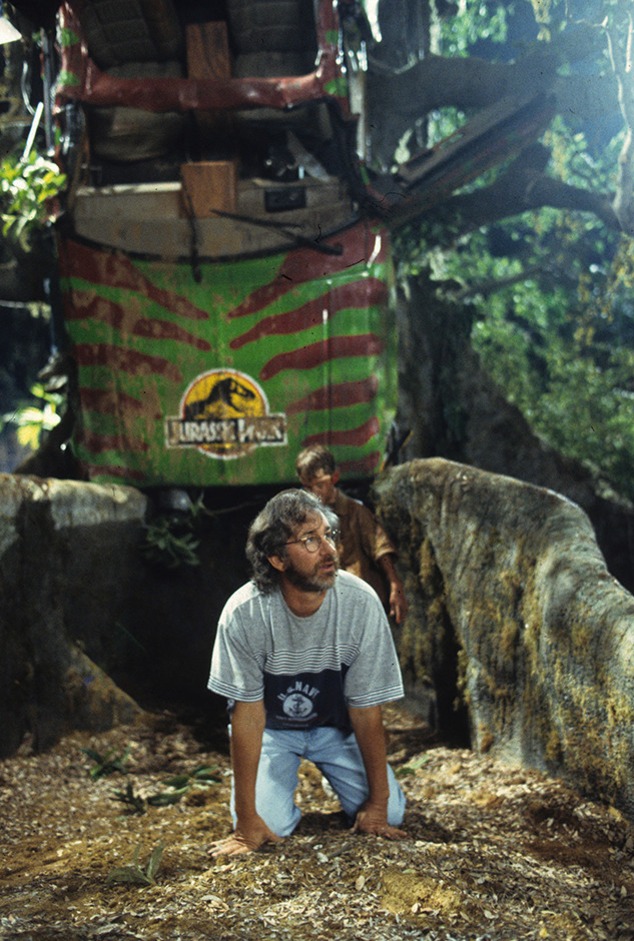 Courtesy of HBO
After three weeks in theaters, Ready Player One has earned $114.9 million in the U.S., bringing its global total to $475.1 million. But even more impressively, Steven Spielberg has made history, becoming the first director to see the gross of his movies exceed $10 billion worldwide.
Not adjusted for inflation, 1993's Jurassic Park remains Spielberg's biggest commercial success ($984 million), per Box Office Mojo. Other smash hits include 2008's Indiana Jones and the Kingdom of the Crystal Skull ($787 million) and 1983's E.T.: The Extra-Terrestrial ($717 million). For comparison, Peter Jackson is just over $3 billion behind Spielberg's $10 billion benchmark.
Spielberg shows no signs of slowing down, as the 71-year-old Oscar-winning filmmaker is developing a West Side Story remake and has a fifth Indiana Jones adventure film in the works.
In the HBO documentary Spielberg, which premiered last year, the filmmaker reflected on his cinematic legacy. "I didn't know anything about whether I was gonna have a career or where this was going to go. I just knew that it filled up the time and it gave me a tremendous amount of satisfaction. And the second I finished a movie, I wanted to start a new one because I felt good about myself when I was making a film. But when I had too much time to think, all those scary whispers would start up," he said. "It was not fun to be me in between ideas or projects."
To celebrate Spielberg's magnificent milestone, take a look at his biggest hits: