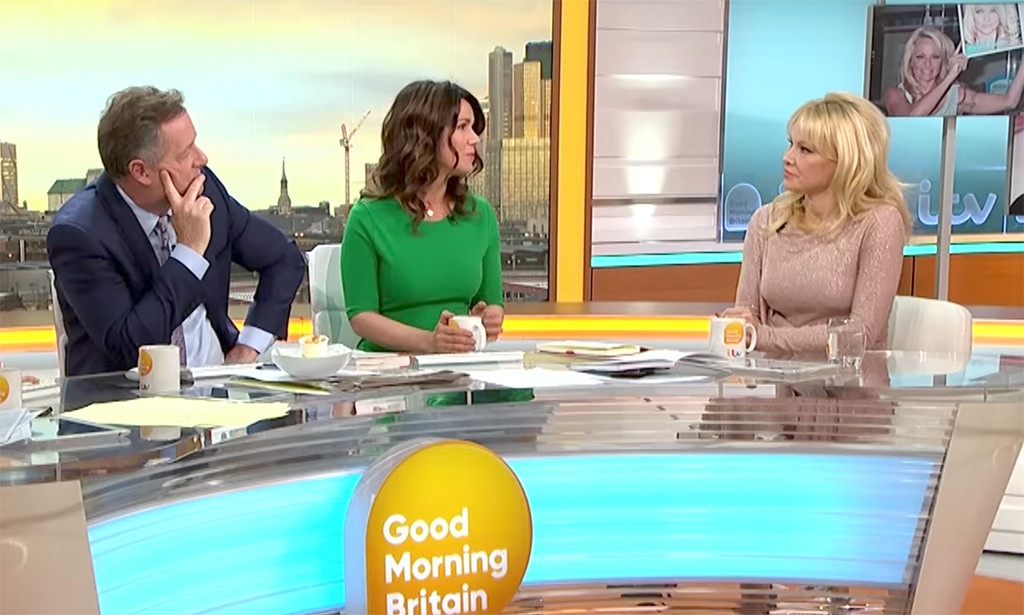 YouTube
This just in: Piers Morgan has never had bad sex. 
The morning anchor made this declaration while interviewing Pamela Anderson on Tuesday's episode of Good Morning Britain.
The actress and model appeared on the show to promote her new book Lust for Love: Rekindling Intimacy and Passion in Your Relationship. While discussing the sexual revolution of the 1960s, Anderson said "the sexual revolution just gave us a lot of really bad sex, don't you think?" Morgan then replied, "I've never had bad sex, Pamela. I wouldn't know."
While Morgan laughed off his comment, both Anderson and co-anchor Susanna Reid seemed visibly uncomfortable. 
"Well, you don't need the book then," Anderson responded. "Give it back."
Reid covered her face with her hands
"Things you never thought you'd hear on a network television program at seven minutes past 8:00 in the morning," the co-star said. 
"Or want to hear," Anderson interrupted, later adding, "Enjoy your Cheerios." 
Morgan then tossed it to commercial break. 
"Let's all calm down, shall we?" he said.
Watch the video from Metro to see the awkward moment.
However, this wasn't the only uncomfortable moment during the interview. In addition to discussing Morgan's sex life, the group discussed Anderson's past relationships. When Morgan asked her how many times she's been in love, the Playboy model replied, "I don't remember. I don't know. We're all babies in love. I don't know. I don't know. Maybe I don't even know what it is, but I wrote a book about it."
Anderson also talked about her time in the Playboy Mansion, living in the public eye and her friendship with WikiLeaks' Julian Assange.
What a way to start the morning!