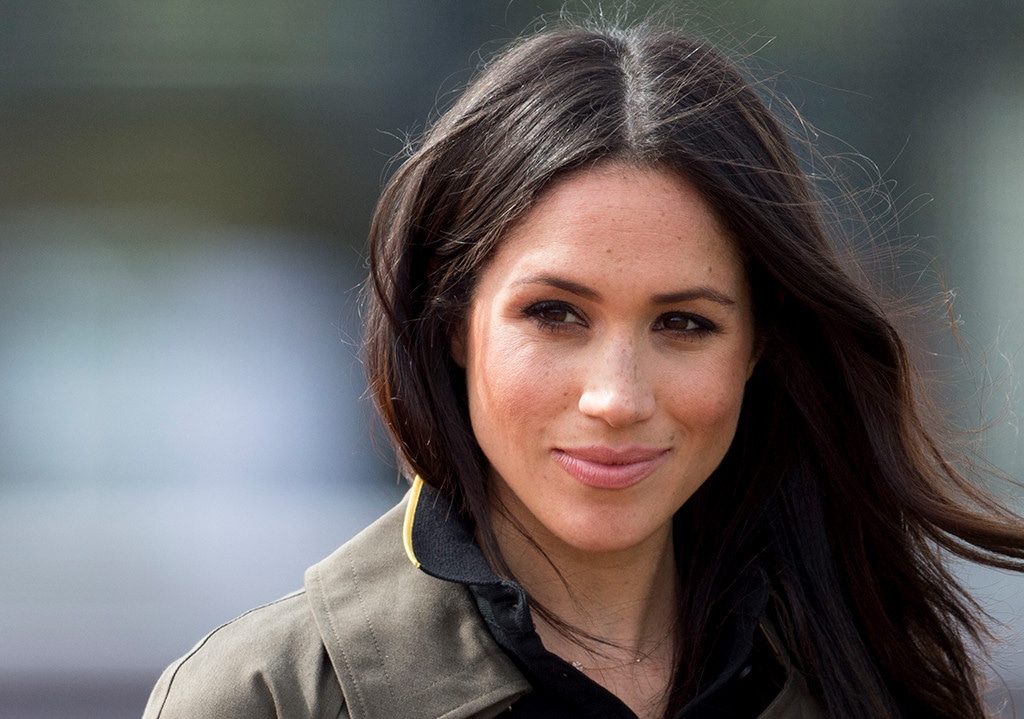 Mark Cuthbert/UK Press via Getty Images
As Meghan Markle's highly anticipated wedding to Prince Harry draws near, royal enthusiasts remain fascinated with the American star who stole the royal's heart.
While fans know the 36-year-old California native rose to fame on the USA series Suits and was briefly married to Hollywood producer Trevor Engelson, there's much more to be said about the humanitarian whose life has become intertwined with the royal family. 
Famed biographer Andrew Morton has penned a newly released biography about the star titled Meghan: A Hollywood Princess, in which he has chronicled her beginnings as a daughter splitting her time between her divorced parents through to her early acting career as a Deal or No Deal suitcase model. Naturally, the book concludes with Meghan and Harry's seemingly fairytale romance, engagement and how she was welcomed into the royal fold. 
The book was not without a few surprises. Here are a few of the shockers from Morton's account: 
Getty Images/E! Illustration
A Foretelling Teenage Role Model
According to Morton's account, Markle watched the late Princess Diana's publicized funeral with her friends and, according to Morton, was a member of a philosophy class at her high school that debated the "paradox" of Diana's death. Morton wrote that Meghan "was intrigued by Diana not just for her style but also for her independent humanitarian mission. She saw her as a role model." As a result, Markle and a friend allegedly collected clothes and toys to donate and her interest was so apparent that her friend's mom gifted Markle a copy of Morton's biography of Diana. This portion is a bit surprising considering Markle later said in an interview with the BBC for her engagement that "you don't grow up with the same understanding of the royal family" in the United States and also noted that she "didn't know much" about Prince Harry. 
Trae Patton/NBC/NBCU Photo Bank via Getty Images
Bringing Home the Bacon
Years before portraying Rachel Zane on Suits, Markle was playing herself on the popular game show, Deal or No Deal. While a suitcase model, the star's days started at 5:30 a.m. for hair, makeup and fittings, according to Morton. As described in the book, their getups included Spanx and chicken cutlets. As for pay, Morton wrote the women earned on average $800 an episode and often shot seven episodes in a day, ultimately leaving with roughly $5,600 a day or $23,000 a week during a busy season.
A Friend in Princess Eugenie
It has been said that Prince Harry's royal cousin had been trying to help him find a date, going as far as setting him up on blind dates with the help of his sister-in-law, Duchess of Cambridge Kate Middleton. Once he and Markle started dating, according to Morton, the actress and Eugenie became fast friends, "bonding over a shared love of art, dogs and late-night macaroni suppers." 
KGC-22/STAR MAX/IPx 2017/AP Images
A Teaser Trailer
According to Morton, Prince Harry made an edited YouTube version of Suits to show Queen Elizabeth II and Prince Philip what he saw in his future bride. Per the book, they were impressed enough that they invited her to Christmas at Sandringham House.
A Halloween Trickster
While this couple causes a frenzy everywhere they go, according to Morton's book, Prince Harry was able to fool everyone around him when he donned a mask and went trick-or-treating with Markle for one Halloween.