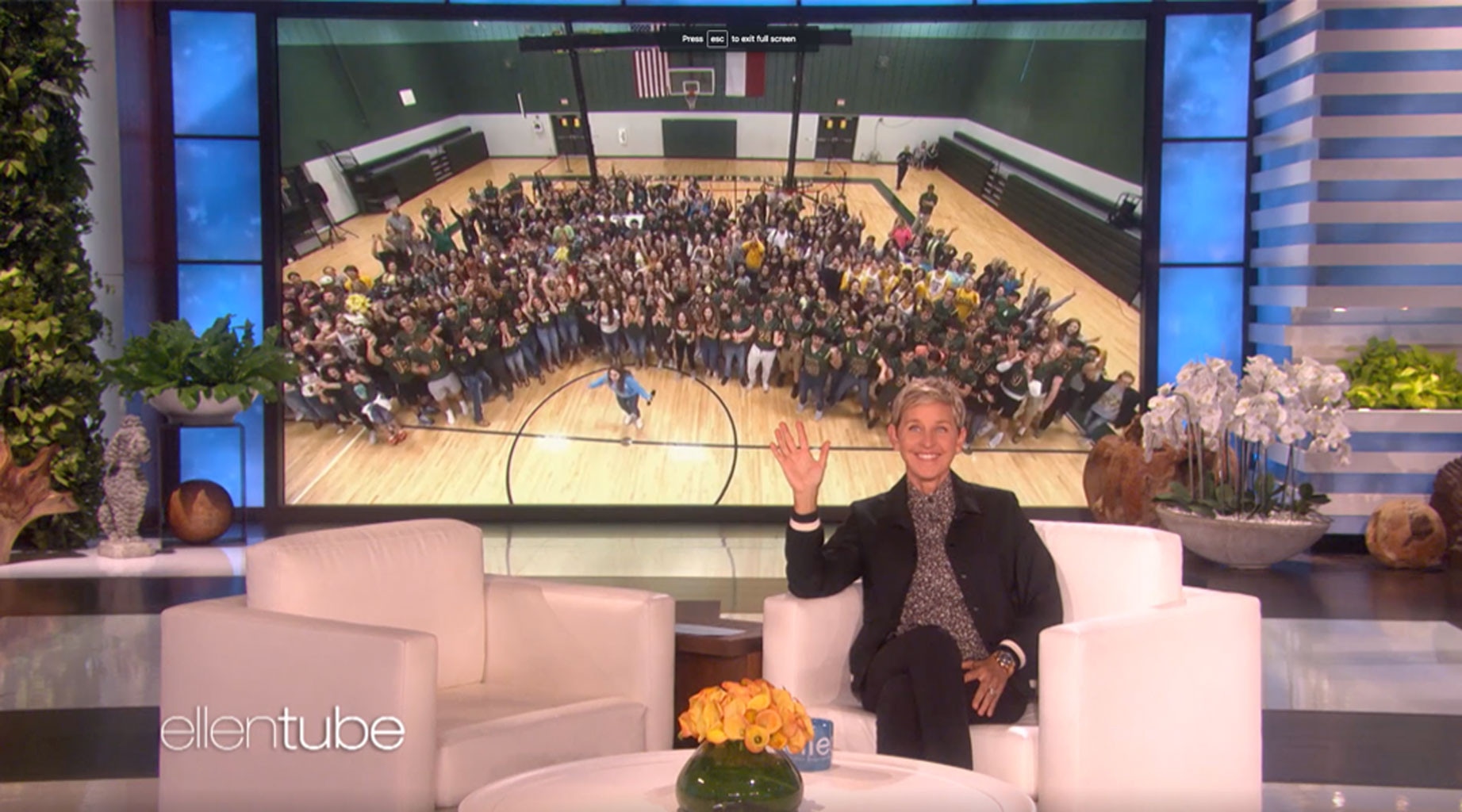 NBC
Ellen DeGeneres surprised the students at Rockport-Fulton High School with a huge gift—$1 million to be exact. 
Last August, the city of Rockport, Texas was hit hard by Hurricane Harvey and the town's high school gym was completely destroyed. In Monday's episode of The Ellen DeGeneres Show, the high school's volleyball team opened up about how they overcame the devastating hurricane and what their gym meant to them.
"The moment I realized how bad it was when when we got pictures of our gym and it was just everywhere," one athlete explained through tears. "It was like a second home for us, and to see it destroyed was so devastating."
When DeGeneres heard about this resilient story, she knew she had to help.
Through a partnership with Lowe's, DeGeneres donated $1 million to help rebuild Rockport-Fulton's beloved "Gold Gym."
Despite the conditions after the hurricane, the team and their local community rallied together and found a way to still have a volleyball season this year.
"You always have a choice to make the best out of a situation," said one athlete. "Having that positive mindset and wanting to make it better is really what got us through Harvey."  
DeGeneres was blown away by the students' commitment to their school. 
"I know that your gym was more than just a gym to all of you," she said. "It was important to your entire community." 
Watch the video above to see the heartwarming surprise!
To see the full episode, tune into The Ellen DeGeneres Show today at 3:00 p.m. EST.