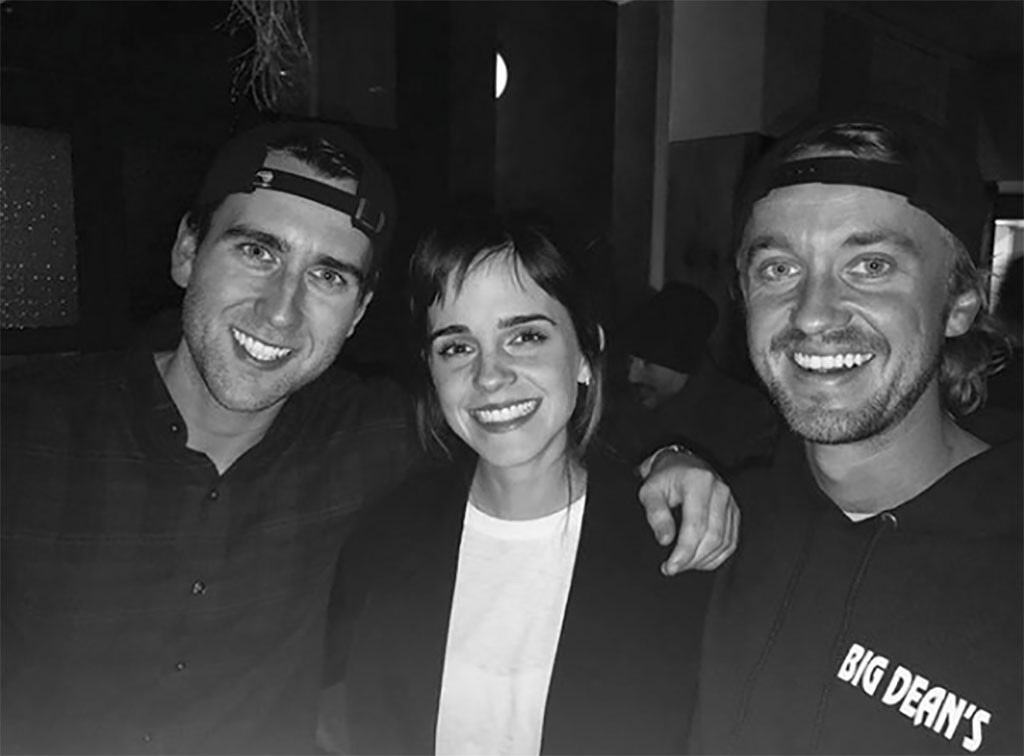 Instagram
Three of Hogwarts' most famous alumni have reunited. 
It may be seven years since we last saw Emma Watson, Tom Felton and Matthew Lewis all together on the silver screen, but it doesn't look like a day has passed since this trio said goodbye to Harry Potter after the eighth film in the franchise. Exhibit A: this newly shared reunion photo. 
For as much as things have changed for these three actors, they look right at home as they pose with wide grins in this adorable snap. The photo has since garnered hundreds of thousands of likes on Instagram. 
Fittingly, Felton—who posted the picture—captioned the shot, "School mates #hogwartsalumni." Time to withdraw some coin from Gringotts Wizarding Bank and make your donations, alumni. 
Having started out as the familiar faces behind Hermione Granger, Draco Malfoy and Neville Longbottom, Watson, Felton and Lewis have since blossomed into adults on the silver screen since their initial days as magical youngsters.
You might have seen Lewis in the 2016 romantic drama, Me Before You, and he's slated to appear in Margot Robbie's upcoming thriller, Terminal. Meanwhile, Felton has also had a steady stream of film and TV roles since bidding farewell the Malfoys. 
Watson has forged her own successful film career with notable roles in The Perks of Being a Wallflower, The Bling Ring and, most famously, last year's live-action remake of Beauty and the Beast. 
A magical reunion indeed!