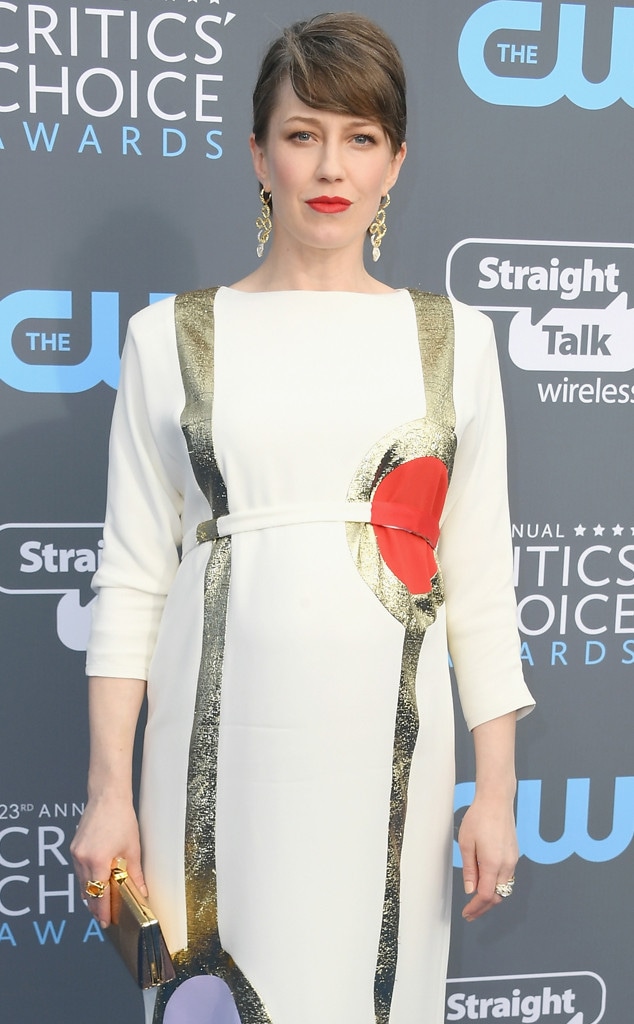 Steve Granitz/WireImage
Carrie Coon is crossing over to the dark side. 
The actress of Fargo and Leftovers fame has confirmed she will be joining the packed cast of the upcoming Avengers: Infinity War as Proxima Midnight. 
Proxima Midnight is a supervillain member of Thanos' team of ruthless aliens, the Black Order. The news of her casting was first confirmed by co-director Joe Russo during a recent interview with Radio Times published on Monday. 
"It's true!" Coon tweeted in reaction to the news. "My voice and a dazzle of gifted animators have teamed up to play Proxima Midnight."
Coon will join Terry Notary and Tom Vaughan-Lawlor, who will voice and perform the motion capture for fellow Black Order members Cull Obsidian and Ebony Maw respectively. 
"It's kind of an all-star cast of baddies," Joe quipped in the interview. 
The role struck at a busy time for Coon as she's also expecting her first child with husband Tracy Letts. "To be fair, my face is in there somewhere," she tweeted. "#MoCapWhilePregnant #AvengersInfinityWar."
Through the upcoming film, due out at the end of April, Coon will also get to reunite with her Legacy of a Whitetail Deer Hunter co-star Josh Brolin, who is slated to portray Thanos in the franchise. 
This also marks Proxima Midnight's film debut.  
Get ready to rumble, Avengers!
Avengers: Infinity War will debut in theater nationally on April 27.