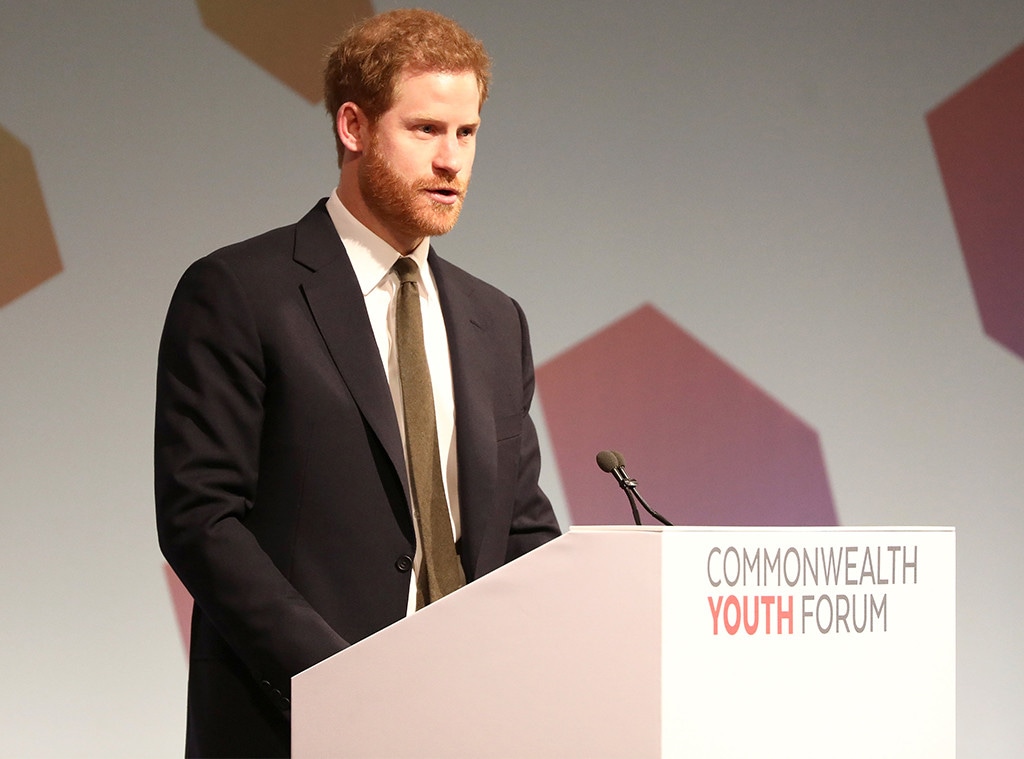 Simon Dawson-WPA Pool/Getty Images
It won't be long now until Prince Harry and Meghan Markle tie the knot—and it looks like the royal can hardly wait.
Harry gave his fiancée a quick shout-out at The Commonwealth Youth Forum in London while speaking about his newly appointed role as Commonwealth Youth Ambassador.
"In my new role, I will work to support The Queen, my father The Prince of Wales, and my brother William, all of whom know that young people are the answer to the challenges of today," he said, speaking at the Queen Elizabeth Conference Center. "I am also incredibly grateful that the woman I am about to marry, Meghan, will be joining me in this work, of which she too is hugely excited to take part in."
In addition to talking about his bride-to-be, he spoke highly of his grandmother, who appointed him the role. His Royal Highness cited a radio address Queen Elizabeth gave from Cape Town on her 21st birthday and applauded her "unflinching sense of duty" to serve the people of The Commonwealth.
"She said that whether her life be long or short, it would be dedicated to the service of the people of The Commonwealth," he said. "All of us here today can be grateful that it is a long life The Queen is still enjoying."
He also complimented all of the work he's seen young people do to promote social change.
"I know that serving as an ambassador to young people I am going to have to try to keep up with you," he said.
After giving his speech, Harry presented The Commonwealth Person of the Year Award.
The Commonwealth Youth Forum brings together 500 young leaders from across The Commonwealth to discuss new ideas and initiatives. Prime Minister Theresa May also attended the event.