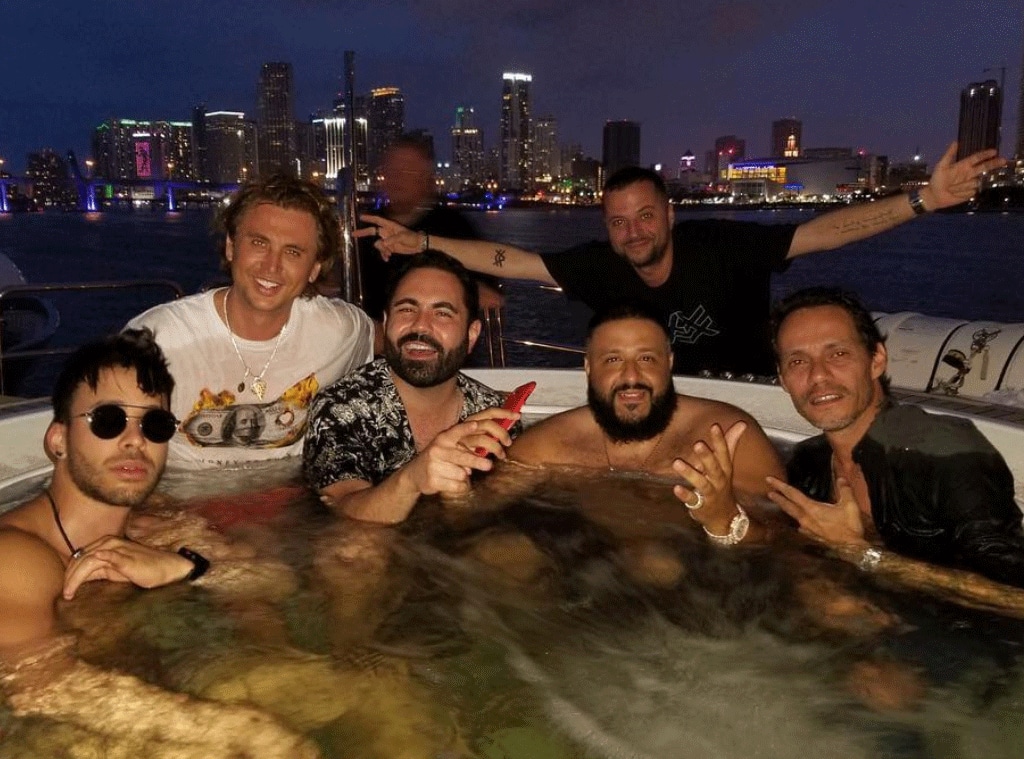 Instagram
So this is what a Sunday night looks like in Miami!
Marc Anthony, Prince Royce, DJ Khaled, Jonathan Cheban and Enrique Santos all in a hot tub together, seems to be just like any other typical weekend in the 305 for these stars. 
"@marcanthony jumps in the Jacuzzi in his Tom Ford! Jacuzzi talk! @enriquesantos @foodgod .. YACHT VIBES #MIAMI #305," the "Shining," artist writes along with a photo of the group. 
So, yes, it was that kind of party. But let's be honest, wouldn't we all just want to be invited to a yacht day with Marc? The singer's latest guests included Will Smith, Victoria Beckham, David Beckham, and many more celebrities.
Khaled also shared a photo of himself carrying his son, Asahd, as they pose with Marc. 
"We had yachts back to back today," Khaled captioned the picture. 
Luis Fonsi turned 40 years old yesterday, but his birthday celebration kicked off on Friday when the "Despacito" singer had a yacht night with Khaled, Anthony, Pitbull, and Romero Britto. 
"Pre-birthday vibes. Nothing but love and respect towards my brothers @marcanthony and @djkhaled #MiamiFamily," Fonsi captioned a photo of himself with the stars.