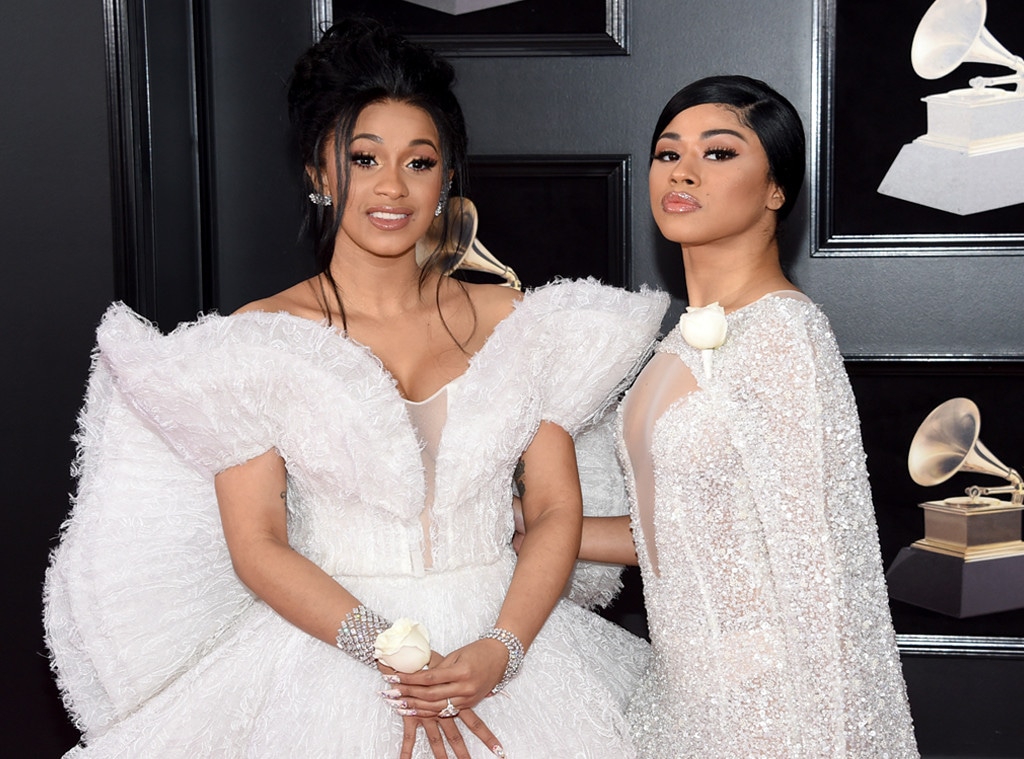 Evan Agostini/Invision/AP
Cardi B's sister Hennessy Carolina says the pregnant rapper will be a "cool mom."
Cardi, who is expecting her first child with fiancé and rapper Offset, revealed her pregnancy earlier this month by debuting her baby bump while performing on SNL, following months of rumors. 
"She'll be a cool mom," Hennessy told E! News exclusively. "She'll be the best mom, actually. She'll be a really good mom. She spoils a lot, she knows how to buy the best gifts so she'll be the best mom. And she's funny so we're going to have a lot of fun."
Hennessy, who appears on the upcoming season two of MTV reality show The Challenge: Champs vs. Stars, told E! News she is looking forward to welcoming a new addition to the family.
"So, yeah more love," she said. "More love to be spread. Growth and a blessing, that's what I'm more excited about. I'm just excited [for] a new addition to the family."
Hennessy's real name is Hennessy, while Cardi, whose real name is Belcalis Almanzar, had adopted a liquor-themed nickname; Her original alias was Bacardi. When asked if Cardi will name her child after a liquor brand, Hennessy laughed and said, "I don't know, maybe."
Hennessy and Cardi have not responded to the apparent gaffe.