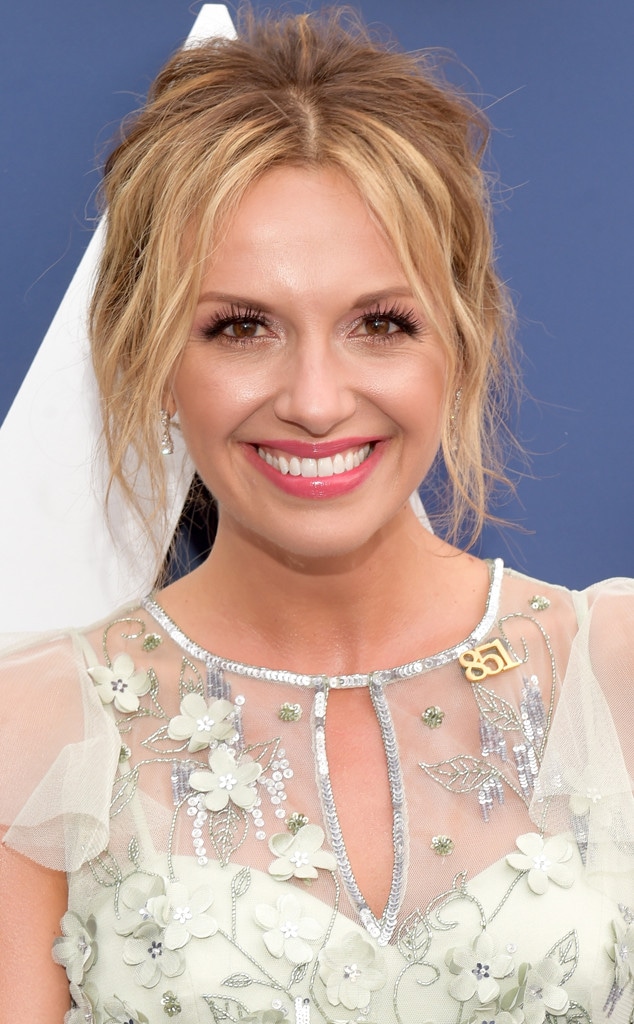 Jason Kempin/ACMA2018/Getty Images for ACM
Country music stars will not forget about the tragedy that occurred in Las Vegas. 
Before tonight's 2018 Academy of Country Music Awards kicked off at the MGM Grand Garden Arena, many singers wore a very important accessory on the red carpet.
As it turns out, the pins were a symbol for all those who were affected by the mass shooting at the Route 91 Harvest Festival this past fall.
"Tonight I'm gonna wear these pins for the 851 injured, the 58 lost and the 1 life we can save in the future if we're willing to start a conversation about things that need to be done for our children, our families and our fans," Little Big Town member Karen Fairchild wrote on Twitter. "#851581 #vegasstrong #fansfirst." 
Florida Georgia Line member Tyler Hubbard and his wife also showed their support for the pins before the red carpet even opened up. 
"My heart weeps as I look down and am reminded of all of the 58 lives that were lost, the 851 that were injured, 22,000 people that endured a night of terror right here, and all of the families that are affected by this tragedy. Tyler and I had an impromptu moment of silence the moment we stepped in our room and saw the eerie empty parking lot right outside our window. We prayed for everyone that had to endure the horror of that awful night, for our children and their children- that they never have to experience anything like this in their lifetime, and that there is resolution soon," Hayley Hubbard wrote on Instagram. "We wear these pins tonight at @acmawards to tell the world we have not forgotten you. We have not forgotten your names."
She added, "Many are still dealing with injuries and trauma from that night and we want to do everything we can to support them #FANSFIRST #VEGASSTRONG." 
Just last week, ACM Awards host Reba McEntire revealed to E! News that the show will open up with a tribute in honor of those affected by the shooting. At the same time, the country music legend expressed hope that the night would still be filled with celebrations. 
"It's going to be a different show this year. I told them I didn't want to talk about politics. I didn't want to talk to them about nothing that's not fun and positive," she shared with us. "And we're going to pay tribute to the folks who were involved in the tragedy in Vegas not too long ago and then the rest of the show is going to be a lot of fun. We're going to keep it very positive."
Don't miss the moving tribute when the 2018 ACM Awards air tonight at 8 p.m. only on CBS.