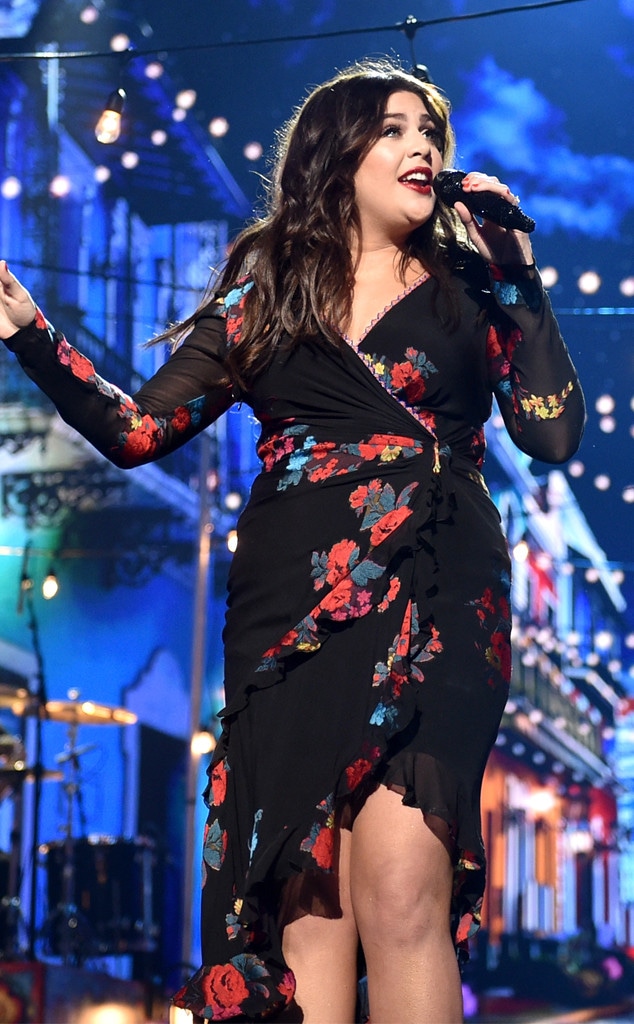 Jason Merritt/ACMA2018/Getty Images for ACM
She's back and better than ever! 
Less than three months after welcoming twin girls, Hillary Scott returned to the stage with Lady Antebellum to perform at the 2018 Academy of Country Music Awards.
Joined alongside Charles Kelley and Dave Haywood, the proud mom of three wowed in a black floral-print dress as the group sang their hit song "Heart Break." 
"Here we go! 2018 #ACMawards," the group shared on Instagram after posing for pictures on the red carpet. 
Before performing Sunday night, Hillary spoke to CMT's Cody Alan where she gave an update on her twins. At the same time, her band couldn't help but show how supportive they are of her even busier schedule. 
"They're great. They've doubled their birth weight. They were only four pounds and 10 ounces when they came home from the hospital so they are up over 11 pounds now," Hillary shared when discussing daughters Betsy Mack Tyrrell and Emory JoAnn Tyrrell. "They're eating good and they're starting to sleep a little bit and they are precious."
Charles added, "We've been taking pump breaks. In the schedule, it goes rehearsals [then] lunch/pump." 
Ultimately, Hillary is savoring every second with her three daughters. At the same time, she's preparing for a busy summer with Lady Antebellum.
The band known for huge hits including "Need You Now," "Just a Kiss" and "I Run to You" are hitting the road for the Summer Plays On tour featuring Darius Rucker.
In addition, special guest Russell Dickerson will visit 30 cities starting July 19 in Toronto, Ontario. Tickets are on sale now.