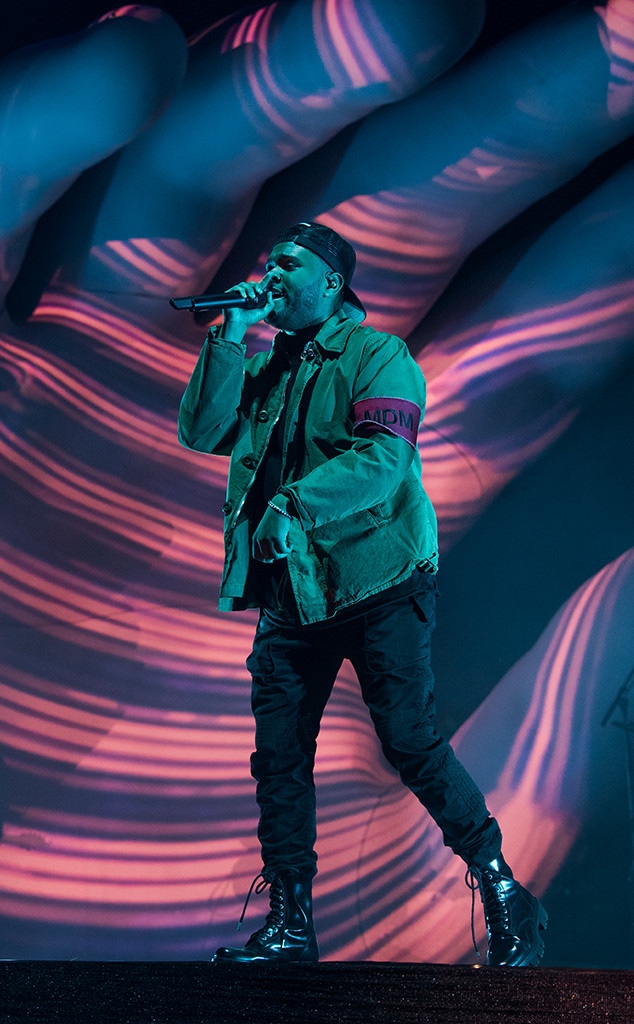 Amy Harris/Invision/AP
Let those tears fall...
Last night, The Weeknd hit the stage at the 2018 Coachella Music Festival and while the music man can't always feel his face, he definitely felt his emotions during his performances of "Call Out My Name" and "Privilege," which are rumored to be about his ex-girlfriend Selena Gomez, whom he dated for 10 months in 2017.
The new songs are part of the six-song EP called "My Dear Melancholy" released by the singer, whose real name is Abel Tesfaye, last month.
E! News reported the two started dating in January 2017 and broke up in October of that year. Gomez quickly moved on with on-again/off-again boyfriend Justin Bieber.
Many fans, like @humbrttt, were quick to point out the singer's tears during his moody performance and guessed that the overflow of emotions was about the former couple's breakup. 
In his tune "Call Out My Name," The Weeknd sing phrases like "I helped you out of a broken place" and "When times were rough, I made sure I held you close to me."
Fans have speculated that this is about Gomez's health ordeal, which involved having a kidney transplant during their time together. Pal Francia Raisa, who donated her kidney to the superstar, told Self the two women went through a depression post surgery.
In "Privilege", the 28-year-old sings, "Enjoy your privileged life/ 'Cause I'm not gonna hold you through the night / We said our last goodbyes / So let's just try to end it with a smile / And I don't wanna hear that you're suffering."
He continues, "And I'ma f--k the pain away, and I know I'll be okay / They said our love is just a game, I don't care what they say / But I'ma drink the pain away, I'll be back to my old ways / And I got two red pills to take the blues away."
Last year, Gomez and The Weeknd attended Coachella together as a couple and Sel couldn't keep her hands to herself, making it Insta official with the fellow chart-topper. 
Looks like times have certainly changed...