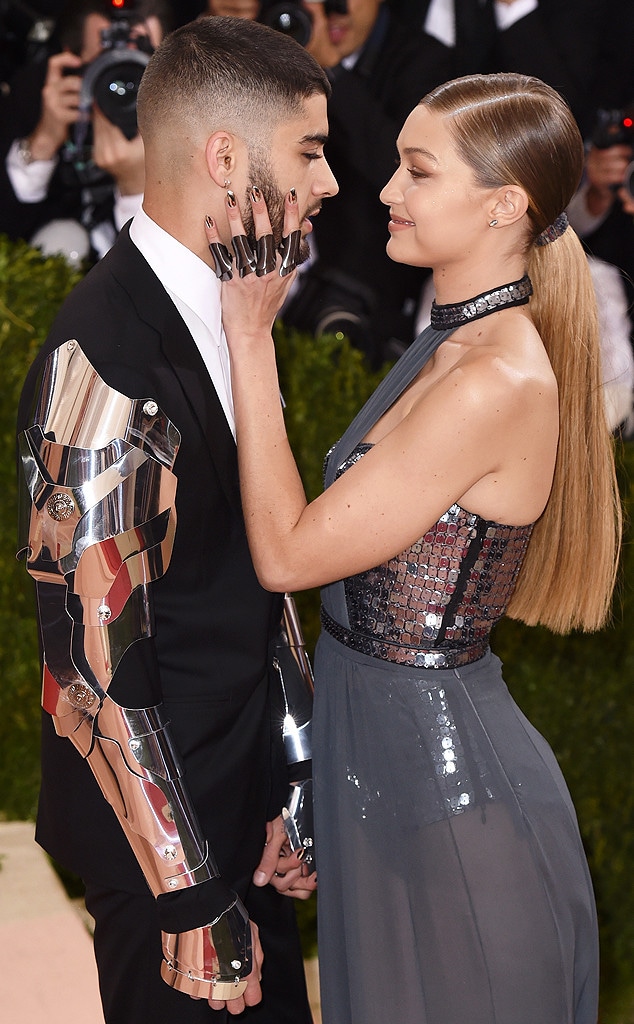 David Fisher/REX/Shutterstock
At one point in time, Zayn Malik wanted to spend forever with Gigi Hadid.
The 25-year-old singer said he was "really excited" to phone in to On Air With Ryan Seacrest Friday to promote his new single, "Let Me." He estimated he wrote the track "about seven or eight months ago," confirming the song was written when he was dating the 22-year-old model.
When he wrote "Let Me," Malik said, "I was in love—and I think that's pretty evident. I was aspiring to be in love with someone for the rest of my life and the rest of theirs, as we all do. Things change and we move forward in life. Times change, but that's what I was thinking when I wrote it." Hadid was Malik's muse, and he has no regrets. "We go through experiences so we have memories and stories and things to write down and contemplate and think about," he said. "You get to really put your experience into something. It should be remembered forever."
"I've been working on the album for just over a year; I wrote everything myself. I am super proud of it. And at the minute, I'm in rehearsals for my tour," he told Ryan Seacrest, adding, "I'm really excited for that and to finally get out there and perform onstage. It'll be really cool."
Malik's sophomore album, a follow-up to 2016's Mind of Mine, doesn't have a release date or title just yet. But rest assured, he's got plenty of tricks up his sleeve. "More music is coming soon. The album will be following that. I'm doing a whole special thing with the videos. I'm not sure if anyone's seen, but 'Let Me' actually goes with 'Dusk Till Dawn.' There is going to be a whole continuation—like a video project—so I'm working on that at the minute. That's a little bit of secret information for you there," he teased. "I'm doing that, getting all the singles out, and just seeing how it lines up timing-wise, and then we're going to drop the album after that."