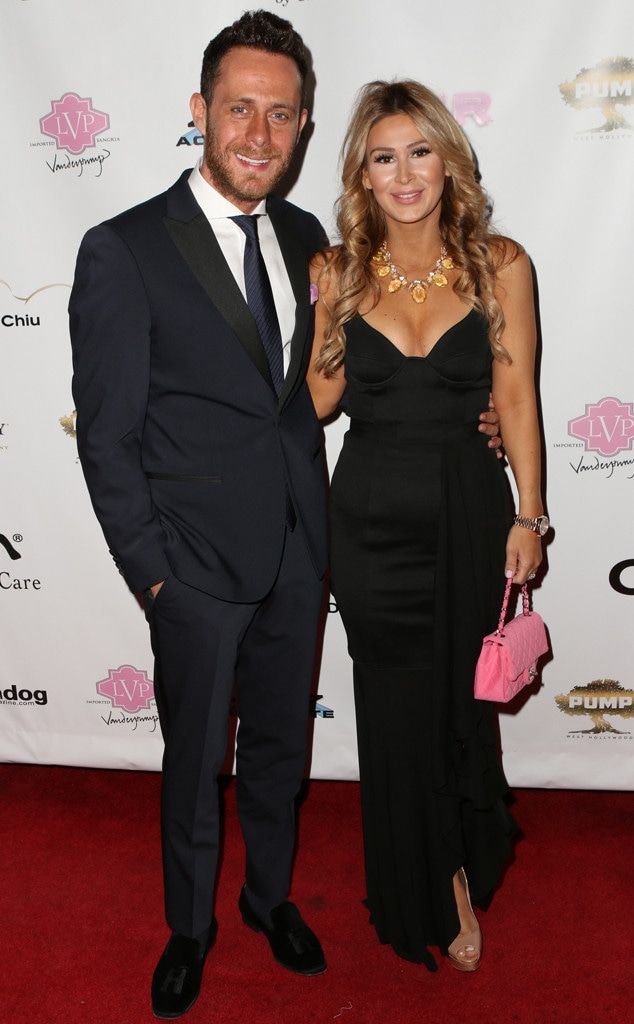 Tasia Wells/Getty Images
Million Dollar Listing Los Angeles star David Parnes is now a dad. 
The real estate agent and his wife Adrian Abnosi welcomed their first child, a baby girl, on April 12. The Bravo star shared the news on Instagram.
"My amazing wife @adrianabnsoi gave us the best gift in the world today," he wrote alongside a photo of the little one. "Meet our baby girl India."
The new father is already clearly smitten with the little one. 
"She's the most beautiful, precious soul I have ever met," his post continued. "We can't wait to spend every day with you. Thank you for lightening up our lives. We love you baby India."
He also shared a video of him holding his firstborn via Instagram Stories.
"Hi beautiful little girl! Who's my special little girl? Who's my little burrito?" he said, embracing the swaddled child.
His brother, Michael Parnes, was also there to celebrate the birth. 
"What day is today?" the proud uncle asked. 
"It's your birthday today, sweetheart," the Bravo star told his daughter. "It's your little birthday."
The agent also shared a close-up of his baby girl with the words "happy birthday."
Abnosi and Parnes revealed they were planning on welcoming a new family member back in October. They both announced the news by sharing a picture of Abnosi's sonogram on Instagram.
"@davidbondst and I are so excited to share with everyone that we are expecting!!" she wrote at the time. "Feeling so incredibly blessed and overjoyed! We can't wait to meet our little munchkin." 
Parnes also shared that he was "so happy and excited" in his post.
The pregnancy news came months after the two tied the knot in France in July.
Congratulations to the happy family!