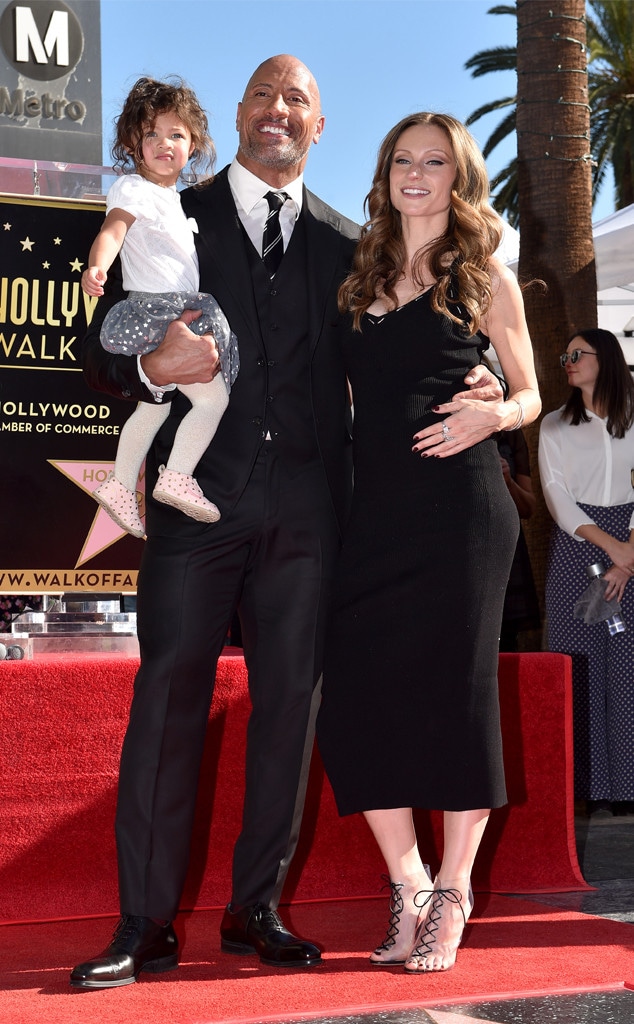 Lionel Hahn/AbacaUSA/Instarimages.com
Dwayne Johnson really hopes to one day welcome a son.
The 45-year-old actor's longtime partner, Lauren Hashian, is due to soon give birth to their second child together, a baby girl. Johnson revealed the child's sex in December. He and Hashian share daughter Jasmine, 2. Johnson also has another daughter, Simone, 16, from a past marriage.
"It's a girl. I can't make boys, but I keep trying to—that's the fun part!" Johnson said this week on The Graham Norton Show in the U.K., according to Metro.
Fun fact: It is indeed, in a way, his responsibility; The sex of a baby is determined by the X or Y chromosome of the father's sperm cell that fertilized the woman's egg.
The actor made his comments while sitting beside his Rampage co-star Naomie Harris. He kept his phone on during the interview in case he was alerted that Hashian was in labor.
During his time on the show, he also rapped his Moana song, "You're Welcome."