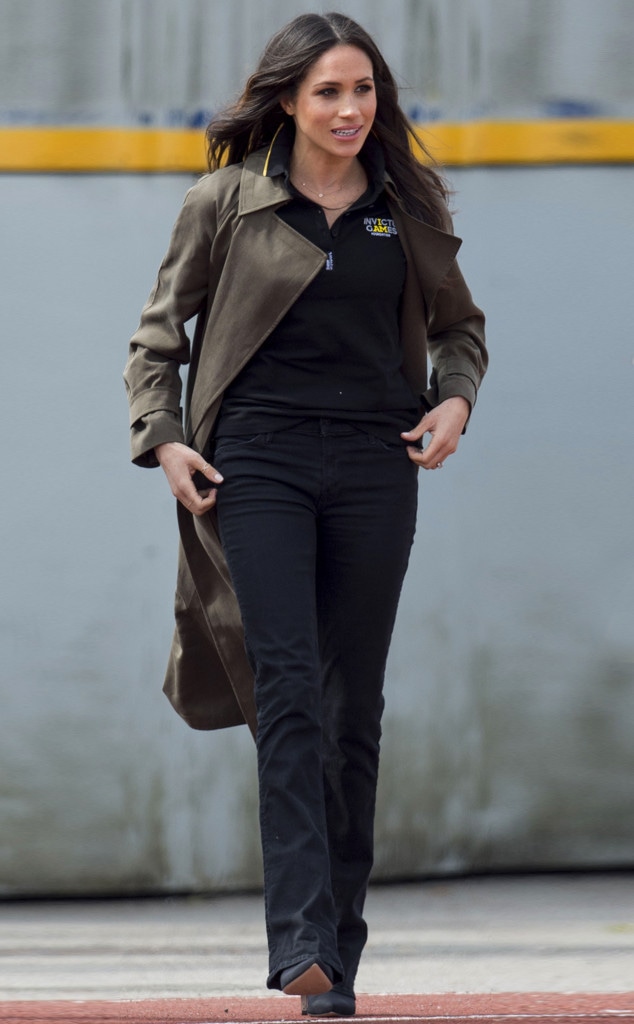 Mark Cuthbert/UK Press via Getty Images
Meghan Markle is getting all her legal paperwork in order before she becomes Prince Harry's wife.
The 36-year-old American former actress and Suits alum, who has been in England with her fiancé over the past few months, flew back to her native United States this week and traveled to Chicago to complete an application for a U.K. visa. This marks an important step of the "formal process" towards becoming a British citizen, a palace source told E! News. Meghan is expected to return to the U.K. soon.
It was not revealed why the actress, who was born and raised in Los Angeles, where there is also an office to obtain a U.K. visa, chose to complete her application in Chicago. It is speculated that the city's branch offers a fast turnaround and a more discreet service for VIPs.
Adults whose are married to British citizens and who meet residency and travel requirements can qualify for U.K. citizenship. 
Meghan and Harry are set to wed on May 19 at St George's Chapel at Windsor Castle in England.