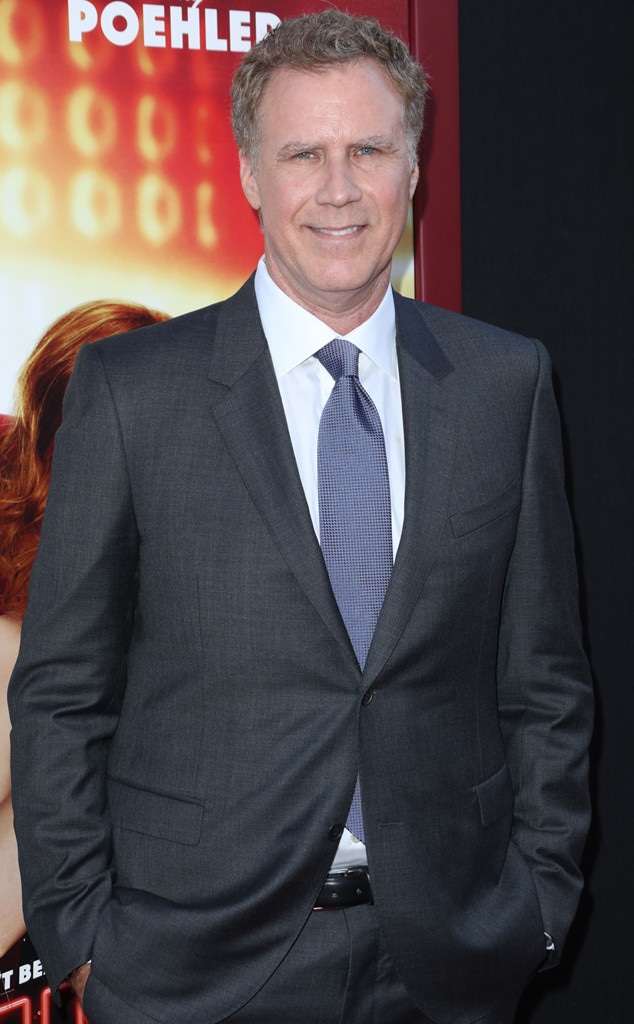 Matt Baron/REX/Shutterstock
Will Ferrell was involved in a severe car accident Thursday night.
According to a police report obtained by E! News, a 22-year-old male driver was driving a 2007 Toyota northbound on Interstate 5 in Orange County around 11:00 p.m. The driver was in the second lane while Ferrell, two passengers and their chauffeur were in the high-occupancy vehicle lane to the driver's left. They were in a 2017 Lincoln. The passengers  in Ferrell's car consisted of Funny or Die's Andrew Steele, 56, and a 27-year-old woman. The chauffeur was a 62-year-old man.
"For undetermined reasons," the 22-year-old driver veered to the left and the left-front side of his Toyota hit the right rear of Ferrell's vehicle. The hit caused the actor's car to veer left and strike the center of a divider median. Ferrell's car then overturned. 
Firefighters, highway patrol and other emergency personnel responded to the accident. Footage obtained by TMZ, which broke the news, showed the Daddy's Home star talking on his cell phone and being loaded into an ambulance. According to the report, he was taken to Mission Hospital for minor injury treatment. Steele and the chauffeur were also hospitalized for minor injuries; however, the female passenger was not wearing any safety equipment and ended up being hospitalized for "major injuries." The driver of the Toyota didn't sustain any injuries.  
On Friday, a representative for Ferrell told TMZ the actor was released from the hospital and didn't suffer any "significant injury." The rep said Ferrell is doing well. 
E! News has reached out to Ferrell's manager, as well as to the California Highway Patrol for comment.
Earlier in the night, Ferrell attended an event in San Diego called "Glam Up the Midterms." There, he dressed up as his Anchorman character Ron Burgundy and took the stage with Billy Eichner to discuss the up-coming primary in CA-49. Glam Up the Midterms is an initiative by Eichner and Funny or Die to encourage young people to vote in midterm elections.
Eichner confirmed he wasn't in the car via Twitter.
He called the accident "very scary" and wrote that he was "very thankful everyone is ok."
Don't miss E! News every weekday at 7 and 11 p.m.