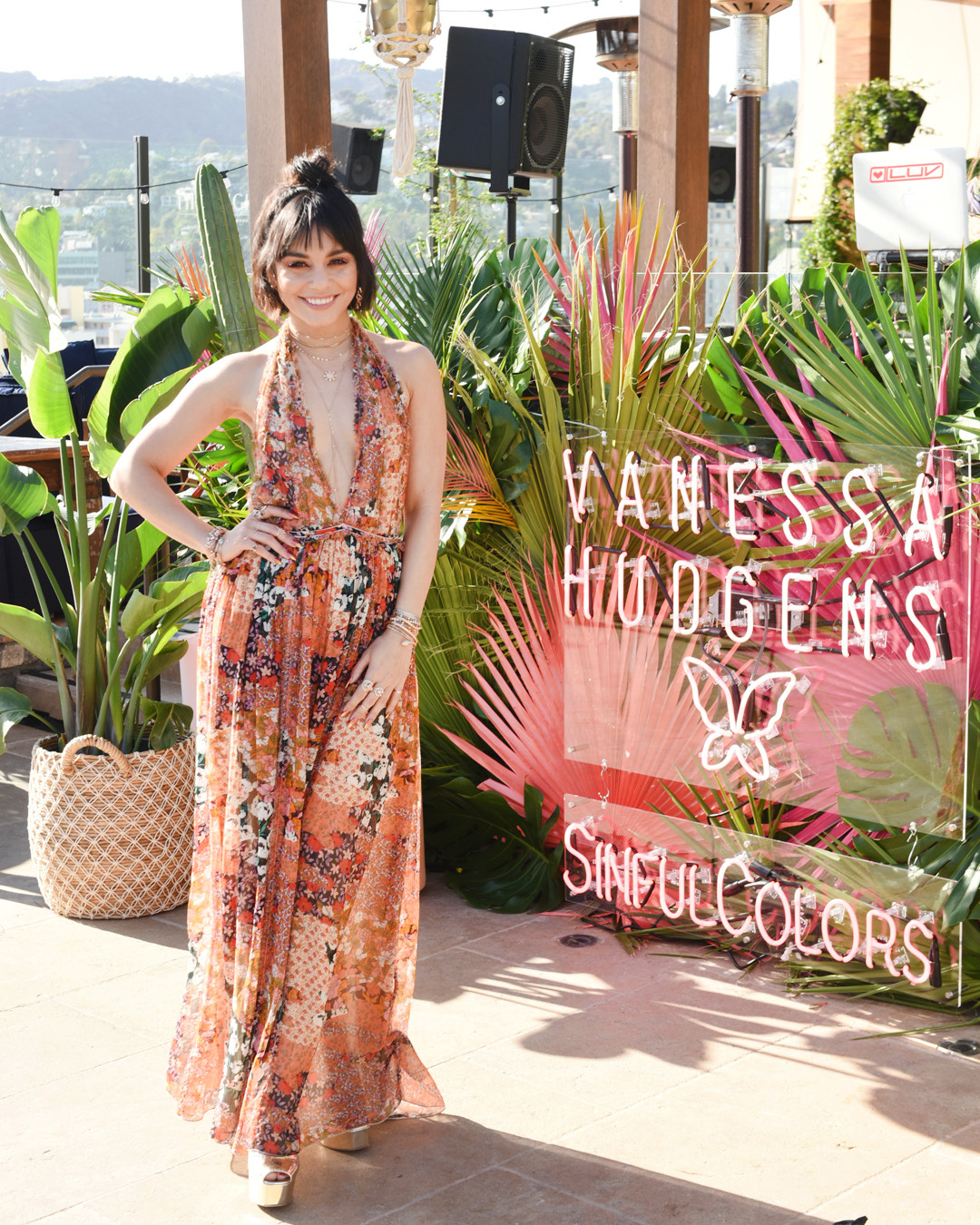 Getty Images
No celebrity does music festivals better than the Queen of Coachella, Vanessa Hudgens.
The High School Musical alum is just as much of a festival staple as the annual event's scorching heat, pool parties or long bathroom lines. So it makes sense that the actress would partner up with Sinful Colors to create a makeup and nail collection inspired by—you guessed it—festivals.
"Well, I love festivals! I think there's no secret about that," Vanessa told E! News at the L.A. launch party Wednesday. "I think it's such an amazing place to be able to express yourself and do things you're too afraid to do in everyday life. I think through just the act of doing it, it kind of makes you feel more comfortable in the exploration of yourself."