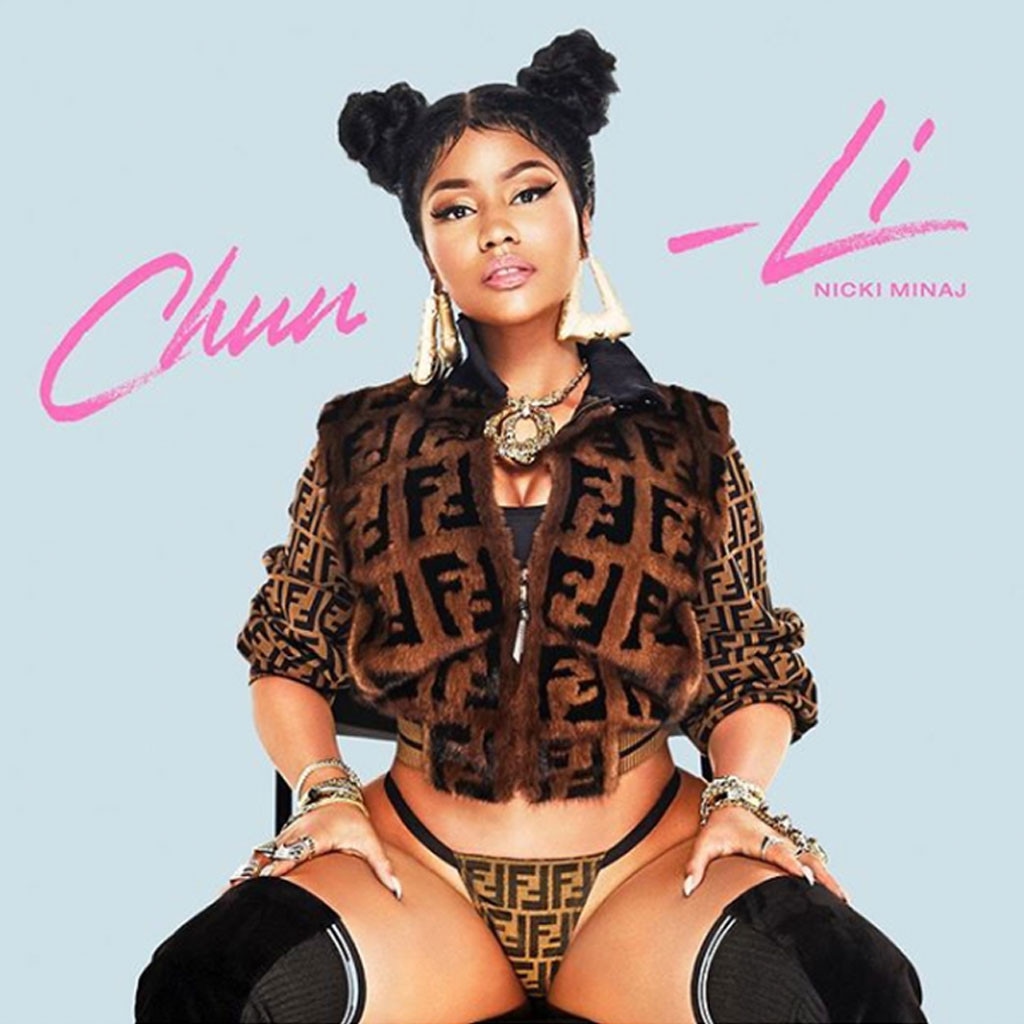 Instagram
Nicki Minaj is back and is looking for "genuine love" from her colleagues.
On Thursday, the rapper released two new singles, "Barbie Tingz" and "Chun-Li" and talked about a rumored feud with Cardi B, her relationships with Meek Mill and Drake and her new music in a rare interview with Zane Lowe on Apple's Beats 1 Radio.
The songs follow her and Cardi B's collaboration with Migos on the rap group's single "MotorSport." Cardi is engaged to trio member Offset and is pregnant with their first child together. Amid the release of "MotorSport" were rumors of a feud between Nicki and Cardi.
After "MotorSport" was released, Nicki took to Twitter to say that when she first received the track, only Migos rapper Quavo was featured on it. She said he called and asked if she thought they should also put Cardi on it and that she agreed.
Nicki reiterated her story to Lowe.
"With 'MotorSport,' I kinda felt ambushed," she said. "Quavo...wanted her to be on a record, for keeps. She begged to be on 'MotorSport.'"
She said all the guys wanted Cardi to be featured on the track and Quavo texted her about it and she agreed to put her on.
In a Capital XTRA radio interview in the U.K. in late November, Cardi said, "When I heard the track, her verse wasn't finished. It was not the verse that's on it right now."
"Quavo told me to get on the song and I just felt it was like the perfect opportunity for me to be on the a track that's big like them," she said. "Those are two big people and I'm just starting in the game. I was like, 'I know that if I get on this record, it's gonna be crazy.' So I was like, I'm gonna jump on it and I jumped on it."
When asked about her relationship with Nicki, Cardi said at the time, "I spoke to her before. We spoke about things."
Nicki said on Beats 1 that she was later painted as a bad person, which really hurt her.
Cardi has not commented on Nicki's remarks.
Last week, she herself said on Beats 1, "I ain't gonna front: When Nicki and Remy [Ma] was beefing, everybody was tuning in, like, 'Ooh, what's next?' [But[ if you ain't f--king my man or taking my money from me, stopping my money, I don't really give a f--k about you. People just want to pin it so much because it's entertainment...I spoke to [Minaj] before...I don't want nobody sneak-dissing me. If it's something where you can talk it out, let's talk it out...I feel like fans just keep doing it because they want that."
"I really fully supported her and up until this recent interview that she did, I had never seen her show me genuine love in an interview," Nicki told Lowe. "And I can just imagine how many girls wish they could've been on a song with Nicki Minaj. I'm not saying it in a cocky way."
During her interview, Nicki also talked about her ex Meek Mill, who last year was sentenced to prison for a probation violation, and fellow rapper and good friend Drake.
Nicki said she and Drake are like an old married couple, who had had a lot of falling outs. She said Drake has given her some of the best advice of her career.
Meek and Drake have had their own beef. Nicki said that being in the middle of it was "one of the hardest parts of my career to date."
"I did love both of them," she said. "I couldn't erase the love I had for my team, but I also couldn't speak out. I felt imprisoned in that moment."
Nicki's new singles are featuring on her upcoming new album, which she said is the best she has ever created. The rapper deleted social media apps from her phone so she could concentrate on her music. She also changed her phone number and "stopped speaking to everybody."
She said she plans to go on tour later this year.