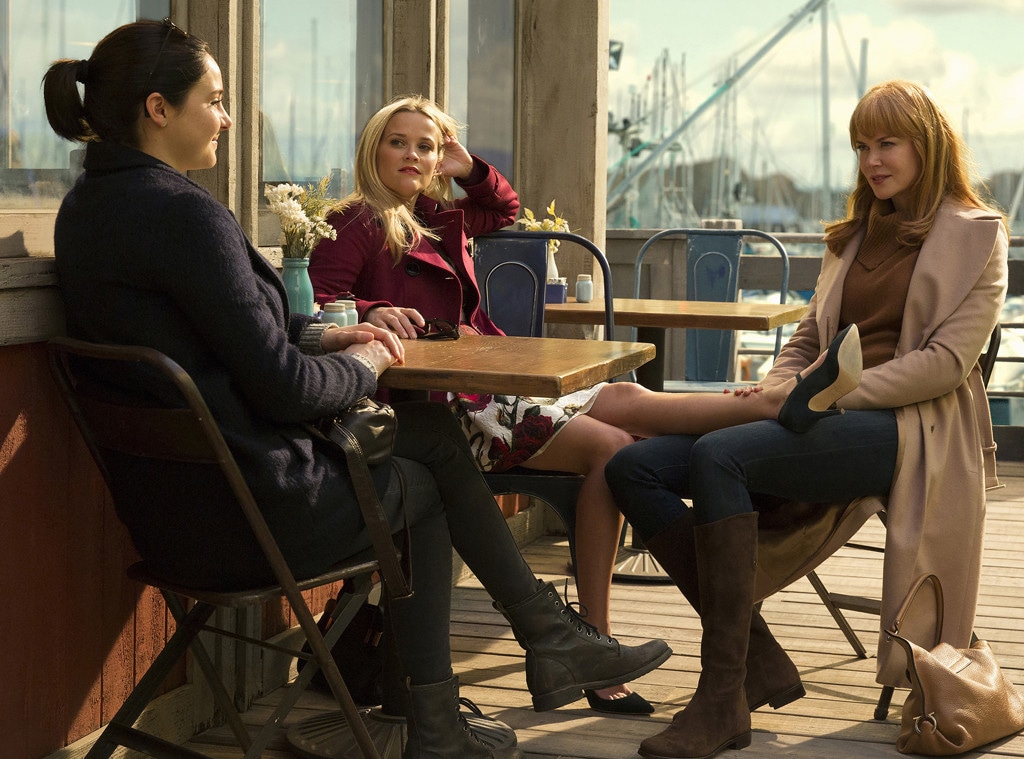 HBO
Move over Laura Dern! Step aside Shailene Woodley! Watch out, Zoë Kravitz! There's a new Big Little Lies star for season two and this new addition has "the best hair of all the cast," according to series star and executive producer Reese Witherspoon.
This new cast member? He's a dog.
Witherspoon took to social media to introduce the world to Jolly, the latest addition to Big Little Lies season two. She posed for a photo with her costar and fellow executive producer Nicole Kidman. Kidman had her Celeste Wright wig on, so you know they're shooting.
The other Big Little Lies newcomer to get a welcome with this much fanfare? None other than Meryl Streep. Streep will play Mary Louise Wright, Celeste's mother-in-law. She comes to town after the events of season one to get answers about what happened to her son, Perry (Alexander Skarsgård) and check on the well-being of her grandkids.
Kidman posted the first photo of Streep in character on her Instagram.
The new season of Big Little Lies picks up where season one left off. The ladies are united following Perry's death, but the traumatic events have opened some old wounds. Season two will "explore the malignancy of lies, the durability of friendships, the fragility of marriage and, of course, the vicious ferocity of sound parenting. Relationships will fray, loyalties will erode…the potential for emotional and bodily injury shall loom," according to HBO.
Production is underway with a 2019 debut expected.