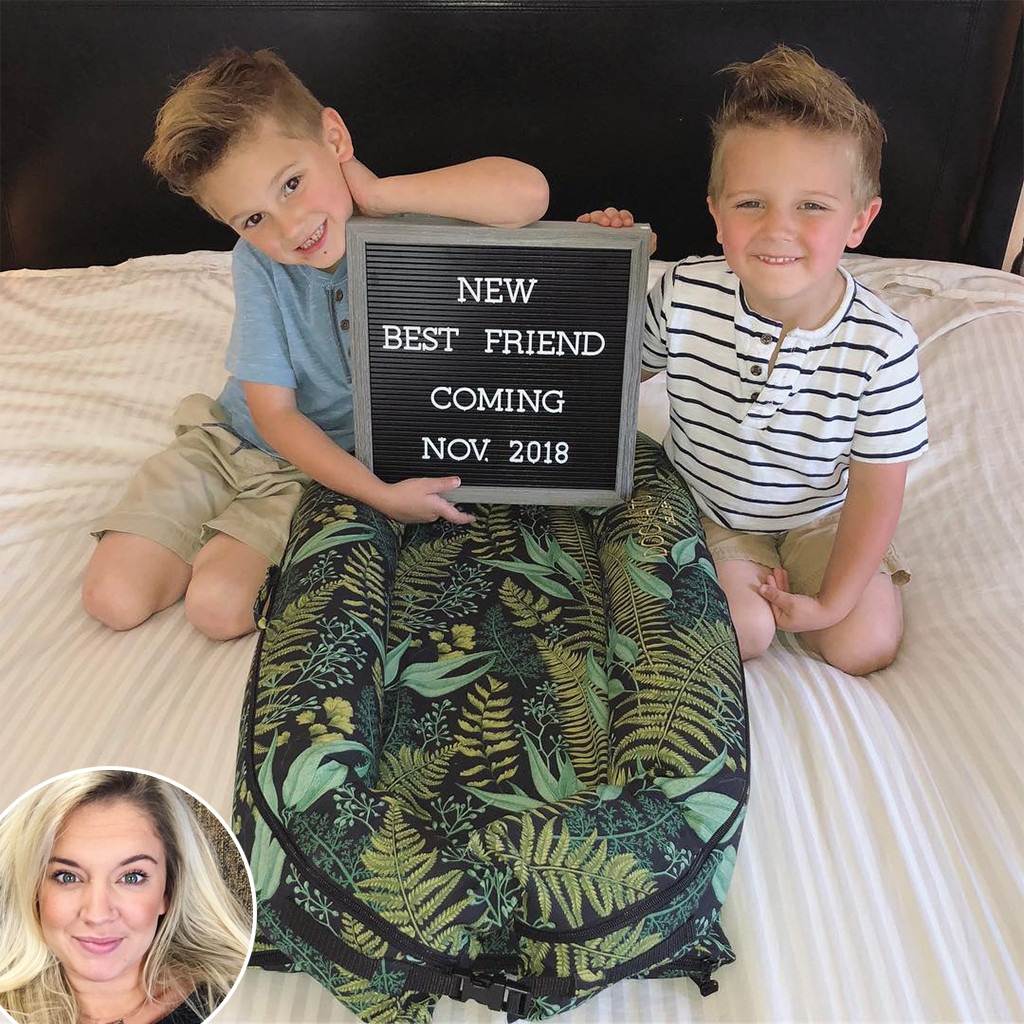 Instagram
There's a baby on the way!
Former Disney darling Tiffany Thornton just announced that she's expecting her third child. The actress and husband Josiah Capaci are gearing up to welcome their first child together. 
The devout star, best known for her role as Tawni Hart on Sonny With a Chance and its spinoff, So Random!, posted a sweet photo of her two sons, Kenneth James Carney and Bentley Cash Carney, from her marriage to reality star Chris Carney, who was killed in a tragic car crash in 2015. In the baby announcement photo, the two little boys hold up a sign over a DockATot baby lounger that said, "New best friend coming Nov. 2018."
Along with the too cute photo, Tiffany, who has married to Josiah since 2017, added a bible verse, "'For this child I have prayed, and the Lord has granted the desires of my heart.' 1 Samuel 1:27."
Charley Gallay/Getty Images For Teen Vogue
On Dec. 4, 2015, Chris was killed in a car crash on Dec. 4, 2015, along with one of his childhood friends. Chris was a probation officer and former lead singer of the band The Prom Kings.
In February 2016, on the eve of Bentley's second birthday, Tiffany wrote on Instagram that she was heartbroken after realizing her "husband/love of my life/best friend in the whole world/confidant/encourager won't be there with us."
She wrote on Instagram, "I know God is the supplier of peace in the midst of storms and I draw all my strength from my belief in Him, but some days are just harder than others and today was one of those days."
Luckily a couple of years later, things have changed for the better...
Congrats Tiffany and Josiah!