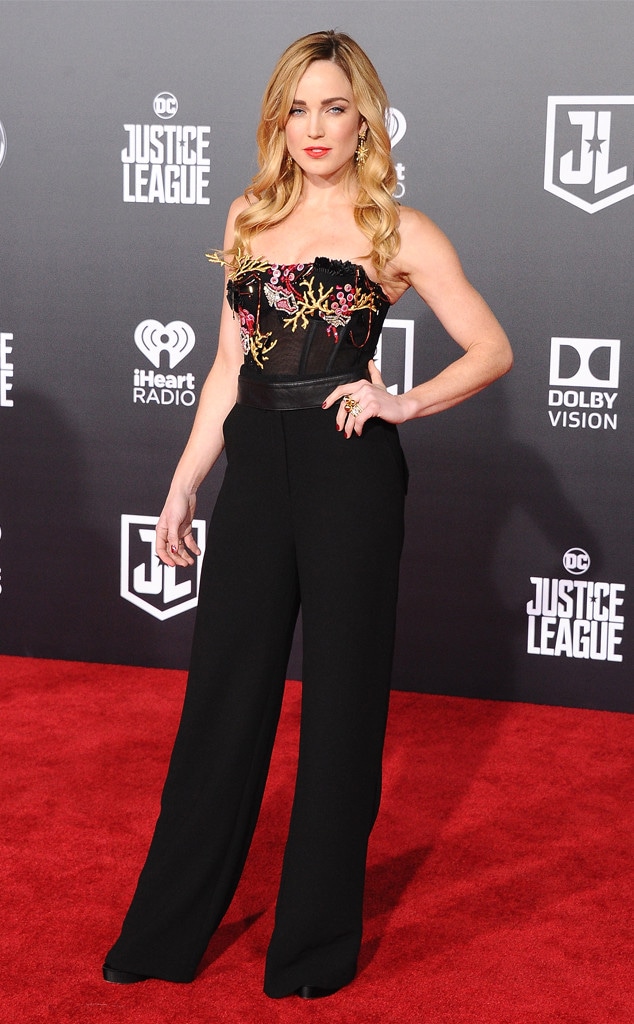 Jon Kopaloff/FilmMagic
Listen up because Caity Lotz has something to say. 
The CW star had a message to deliver to her more than 1 million social media followers on Wednesday. Posing in a green bikini top and sarong, Lotz snapped a selfie and posted it online along with a lengthy caption aimed at digital body critics. 
"Some people think my body is too muscular, too skinny, too boyish. Some people will think it's beautiful, powerful, sexy. Do I struggle with accepting my body type? Umm yes," she explained. "Would I like having curves like @sofiavergara? Umm yes, but if we all looked the same that would be boring. Like painting the sunset all in one color."
Instead, the 31-year-old star used the metaphor to prove there is no such thing as one way to look nor one body to have. 
"All the 'right' curves in all the 'right' places? There is no right and wrong when it comes to the body God has given you," she continued. "I see a lot of online body shaming, if someone's body is not to your liking...keep it to yourself. It's not your body and making people feel insecure won't help them and it definitely won't help you."
This isn't the first time Lotz has tackled the subject. Last year, she showed off her strong physique while giving a digital middle finger to her childhood bullies. "When I was young I used to get called a boy & made fun of for being so muscular. It made me feel insecure about my body. Now I get to be like I'm a superhero," she tweeted at the time, referencing her role as The White Canary. 
"Every1 has different body types the goal of working out isn't 2b something ur not, it's to feel good & be healthy."