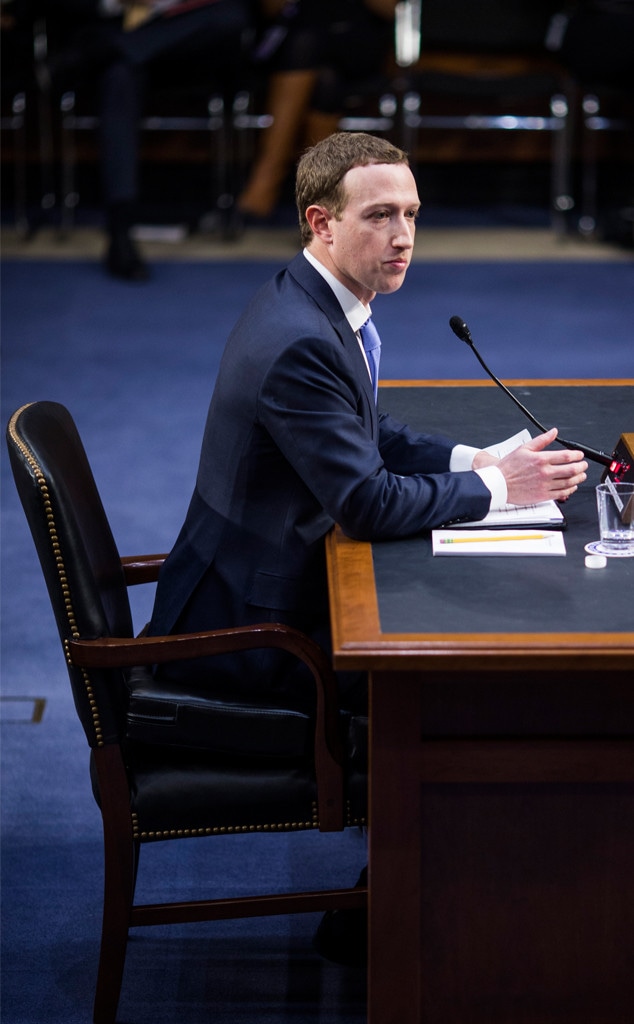 Zach Gibson/Getty Images
For his appearance in Congress, Mark Zuckerberg needed a bit of a boost.
The Facebook CEO appeared at a joint hearing by the Senate's Commerce and Judiciary committees on Tuesday to face questioning by senators about his company. His social network has in recent months been slammed over its lack of privacy for its users and its usage by Russian agents as a tool to influence the 2016 U.S. election—an allegation Moscow denies.
Zuckerberg, whose height is believed to be 5'7", testified for almost five hours while sitting on a black cushion placed on the seat on a chair. Many people on Twitter mocked the Facebook CEO for using a "booster seat."
A Facebook rep told the New York Post that the Senate Judiciary Committee provided the cushion, adding, "That's the committee's standard practice."
During his time at Capital Hill on Tuesday, Zuckerberg made no promises to support any legislation that would regulate the way his company operates.
Zuckerberg returns to Congress on Wednesday for his second day of questioning. He will face the U.S. House of Representatives Energy and Commerce Committee.