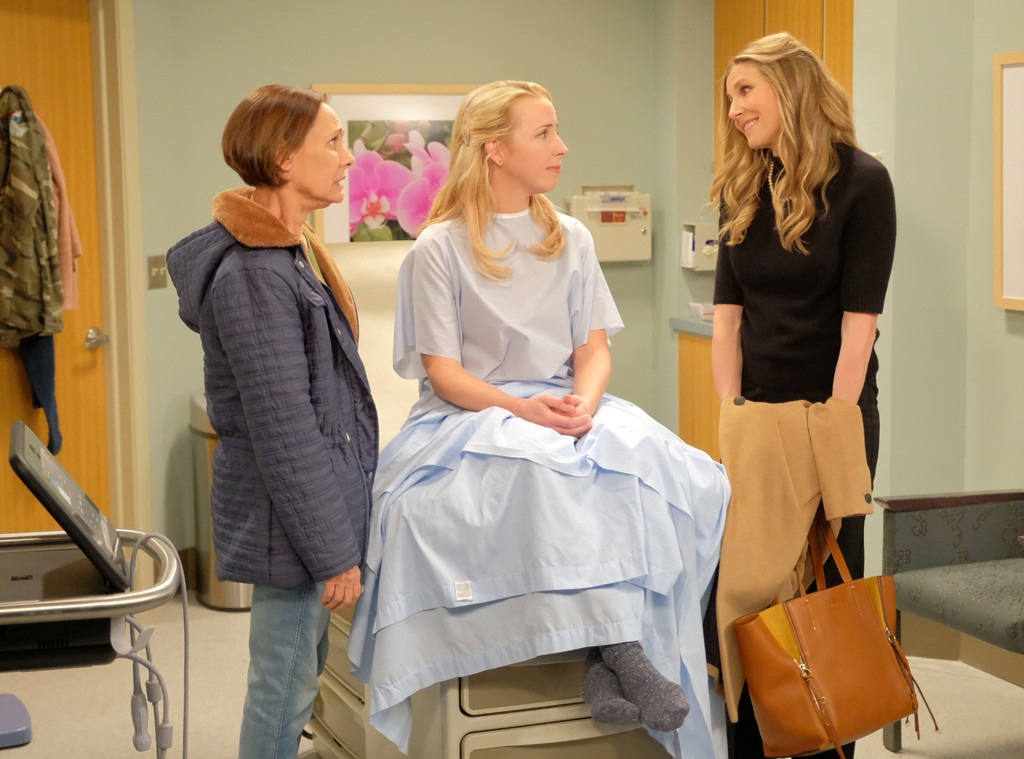 ABC
Roseanne paid tribute to one of its own in "Eggs Over, Not Easy," the fourth episode of the nine-episode revival season, with a special card dedicated to Glenn Quinn.
The episode featured Becky (Lecy Goranson) heading to the doctor with Andrea (Sarah Chalke), furthering the surrogacy storyline. However, it's revealed to Andrea that Becky has a slim chance at successfully conceiving and carrying a child—she lied about her age—and Andrea backs out of the arrangement.
Later in the episode, Becky revealed to Roseanne (Roseanne Barr) she and Mark (Quinn) wanted to have kids, which can't happen now. Roseanne established Mark died. Darlene (Sara Gilbert) has a son named after him. Quinn, who went on to star in Angel, died in real life in 2002 from a drug overdose.
The episode ended with a dedicated in memoriam card.
In an interview with Vulture, Goranson said she thinks the Becky of Roseanne season 10 is "really tough."
"I think of her as a very strong woman and I feel like she's gone through a lot. She's lost her husband and, as America will see in upcoming weeks, that really took a toll on her. Part of how that has manifested is that she hasn't really dealt with the pain of it," she said. "As a result, she's a little bit of arrested almost to the time where Mark passed away. I really feel like that happens to people. Facing pain is a very hard thing to do. Sometimes the only way we can move forward in life is if we really face some of that sad stuff, you know?"
Michael Fishman, D.J. Conner on the series, also paid tribute on Twitter.
Roseanne airs Tuesdays, 8 p.m. on ABC.