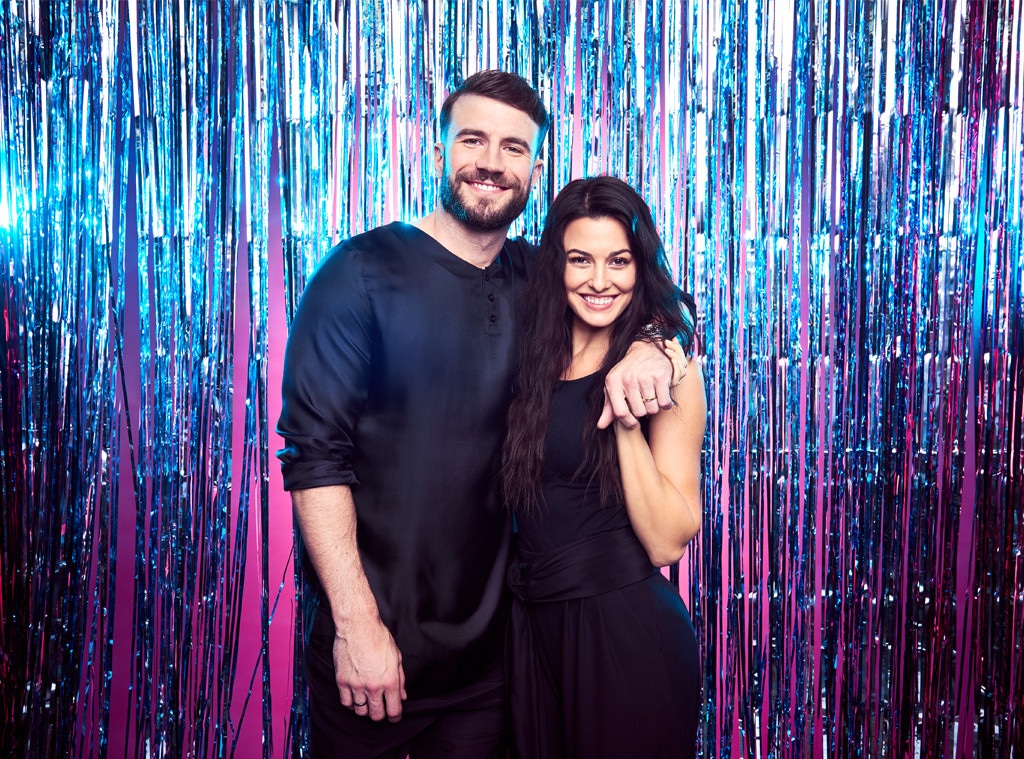 John Shearer/Getty Images Portrait
In the game of love, sometimes it's best to take it slow just as fast as you can.
One year ago today, Sam Hunt and Hannah Lee Fowler officially became husband and wife when they exchanged vows in the country singer's hometown in Georgia.
"It was perfect. Hannah was happy and that was my number one priority, so it worked out," Sam previously shared with Entertainment Tonight. "My family was there. I got to spend time with people I haven't gotten to see in a while and celebrate a special time in my life and in my wife's life and our families lives so it was a really, a really great moment."
While there may not have been official Instagram shots or a multi-page magazine spread about the big day, that doesn't mean this love story isn't as special.
Instead, the pair has been able to create a strong bond in private that is absolutely worth celebrating.
John Shearer/Getty Images
Although their wedding was everything they hoped for and more, Sam once admitted that it took some time to win over his leading lady's heart.
During a time when the pair was broken up, Sam made it his mission to win her back. So how did he do it? Persistence and not taking no for an answer.
"I think last summer I went out [to Hawaii] about seven times in about three months, trying to talk to her about coming back," Sam told Entertainment Tonight at the CMT Awards in June 2017. "And the seventh trip I convinced her."
While they kept most of their date nights private, Hannah Lee attended her first award show with Sam at the 2017 ACM Awards. And while she thought the evening was going be filled with awards and performances, Sam had other plans.
Watch:
Sam Hunt "Feels Great" Being a Married Man
During his rendition of "Body Like a Back Road," Sam descended from the T-Mobile Arena stage to serenade his leading lady in the audience before planting a smooch on her forehead. Awww!
"She's beautiful. I did really good," he gushed to E! News' Sibley Scoles at the 2017 Billboard Music Awards after saying "I Do." "It feels great—there's a spiritual strength to it, and I feel a little bit taller now that I'm wearing [my ring]."
In addition to honeymoon trips to Puerto Rico and Hawaii, the pair spent their first holiday season as a married couple serving others. The two participated on a volunteer mission in Honduras where Sam couldn't help but praise his wife's generosity.
"Her heart for humanity is one of the things I admire most about her but she's put her ambitions on hold to be with me for the past year and a half. This winter, thanks to the people who've supported me and my music, I'm able to go with her and be a part of her dreams as they've become mine," he shared on Instagram via CMT. "If you've ever bought a record or come to a show, God bless you for giving us this opportunity."
With the 2018 ACM Awards scheduled for tonight in Las Vegas, country music fans are hoping Sam and Hannah Lee will turn the star-studded evening into anniversary date night. After all, he is nominated for two big awards. 
But at the same time, the man behind huge country hits including "Take Your Time," "House Party" and "Break Up in a Small Town" knows the spotlight just isn't their thing.
"We are both kind of introverted people for the most part, so we don't like celebrating ourselves too much," he previously shared with Entertainment Tonight. "I am like a lone wolf naturally, and I've kinda been taking that approach the past three years. I'm close with my band, but for the most part, I feel like I've been out here kind of solo. And to have somebody with me riding shotgun has been really awesome as I journey through all this craziness."
He added, "She has her own life and her ambitions and her own dreams and things are important to her, and I want to support those as much as she's supported me."