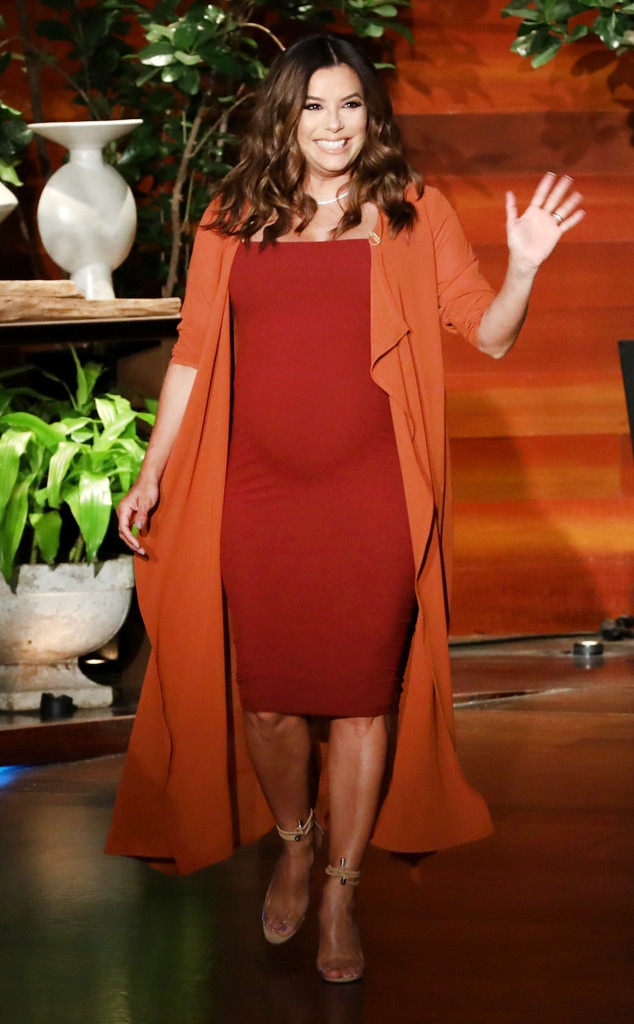 Michael Rozman/Warner Bros.
Pregnant or not, take notes!
When expecting, it can be hard to find the right thing to wear: Nothing seems to fit quite right, you don't want to pay for additional clothes you might not wear post-baby or you're just plain uncomfortable. Well, celebrity mamas and mamas-to-be, including Kim Kardashian, Chrissy Teigen and Jessica Alba, rely on a no-fuss, no-brainer wardrobe combo you can live in: the bodycon-and-duster combo. 
First of all, you don't need to spend big money on this trend—Eva Longoria's Naked Wardrobe Been So Ribbed Up Mini rings in at $40 and her coat at $45. Secondly, wearing a form-fitting dress that hugs your curves (and baby bump!) exudes confidence, which is sexy. It gives you shape when you may be feeling shapeless. Should you be a little apprehensive about showing every curvature, a flowing lightweight duster, coat or kimono will help offset any abrupt definition—and hide any insecurities.
Not to mention, it's incredibly easy to re-create. Need help on ways to style it? Keep scrolling to see how expectant stars made this trend their own. 
Watch:
How to Get Margot Robbie's 2018 Oscars Hairstyle