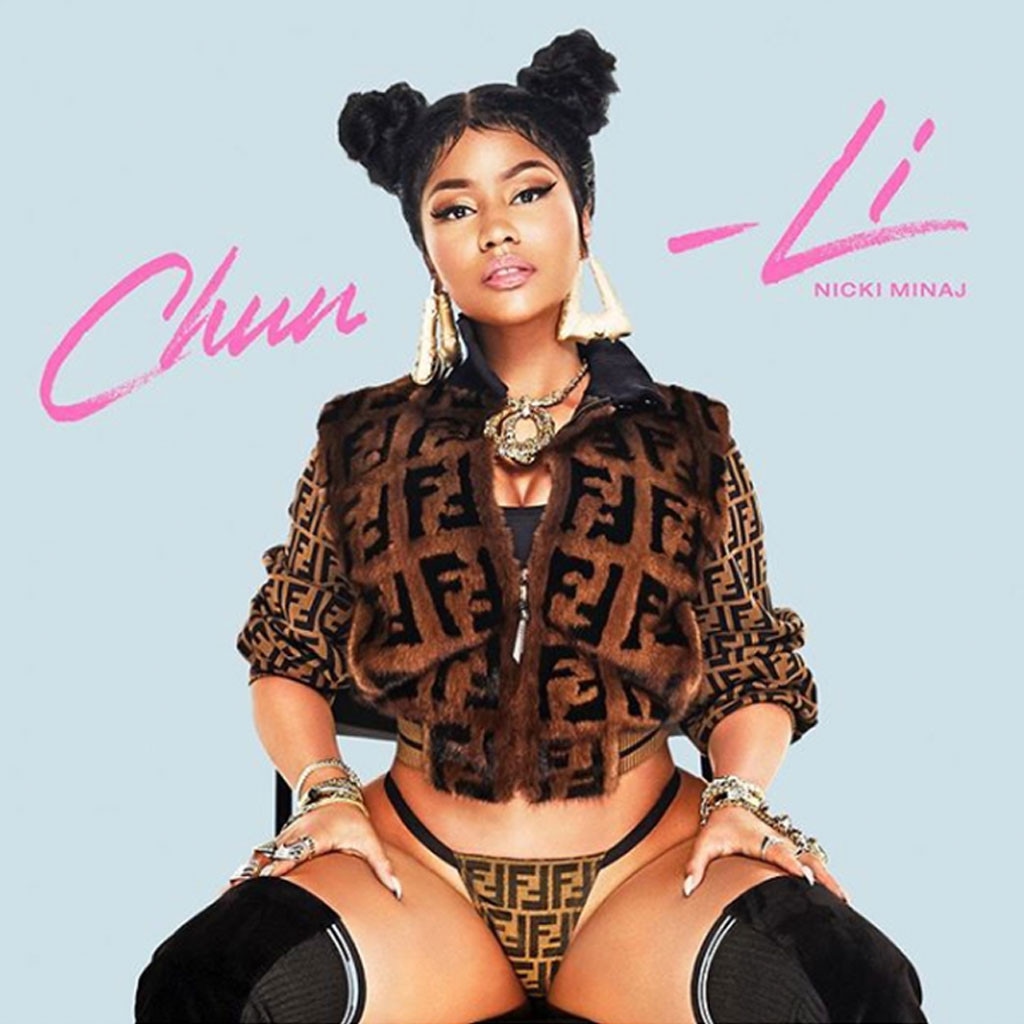 Instagram
After months of near silence from the rapper, Nicki Minaj has resurfaced on social media to tease two new songs.
This morning, the star shared a photo of herself clad in a Fendi outfit that is reminiscent of the style of Chun-Li from the game, Street Fighter. And in another photo, Minaj showed off her eccentric style in a hoodie underneath a large ball gown dress fit for royalty, while surrounded by other people wearing similar outfits and sporting doll masks.
She teased her followers with a possible release date for the two songs by captioning the photos with Thursday's date.
This isn't the first time she has taken to Twitter to suggest she will be dropping music in the near future. Eagle-eyed Barbz noticed on Sunday that the "Anaconda" singer tweeted the number four, before quickly deleting it. She repeated this process on Monday, but with the number three, which sparked a frenzy of speculation that she was counting down to a potential release.
Her mysterious tweets come nearly five months since the "Superbass" singer was last active on social media save for a few promotional ads.
In these last few months, she appears to have been taking her time to create new music. Just last year, Minaj told Dazed her next album would be "a billion times more epic than anything 'Anaconda' could have delivered."
Are you excited to see what Nicki does next? Let us know in the comments below!