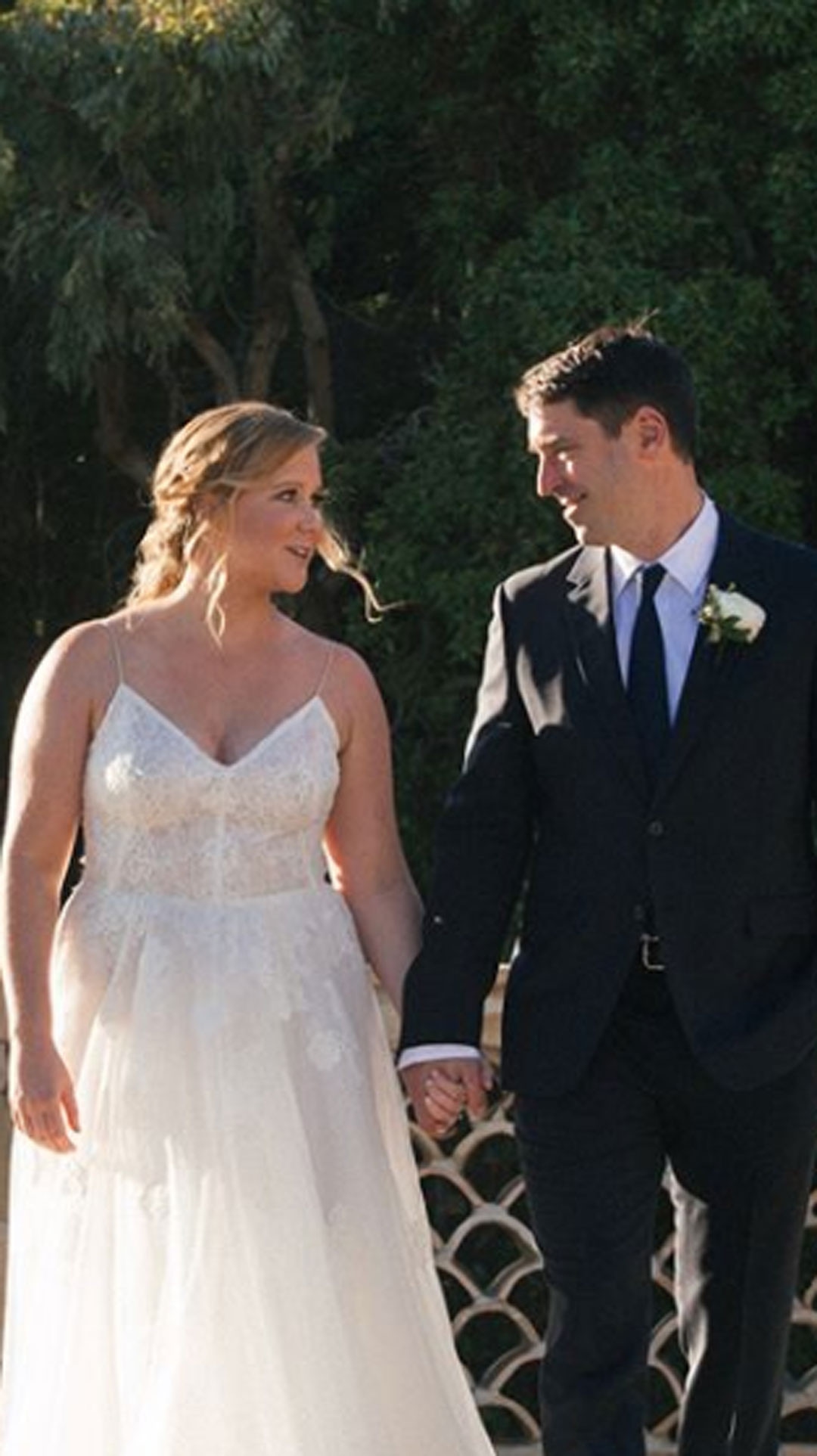 Instagram
Amy Schumer is opening up about the first time she met her now-husband, Chris Fischer.
The I Feel Pretty actress was a guest on the Howard Stern Show on Tuesday, where she talked about the start of her relationship with chef Chris. It turns out, Amy's assistant is actually Chris' sister!
When she was in need of a chef over the summer, Amy's assistant told her about her brother and he came over.
Amy also shared that she thought Chris wasn't interested in her, so she wasn't in seduction mode and even talked about diarrhea and other men when they first met! From there, they got to know each other.
Amy surprised her fans when she tied the knot with Chris on February 13 in Malibu. And while many didn't know about their relationship, Amy told radio host Howard Stern that it wasn't a "secret." They were going out to restaurants, but she didn't post about the relationship on social media, which kept it private.
Jennifer Lawrence, Jake Gyllenhaal, Judd Apatow, David Spade and Larry David were among the celeb guests in attendance at the surprise ceremony and Jennifer even made a "sweet" toast at the wedding.
"It was really sweet you know 'cause we just joke around so much, but to hear her say, 'You're the matriarch now and it's a role you'll be so good at and I know you love fiercely,'" Amy said of Jennifer's toast, adding that she also kind of "roasted" her in the speech too.
Listen to more of Amy's interview with Howard HERE.