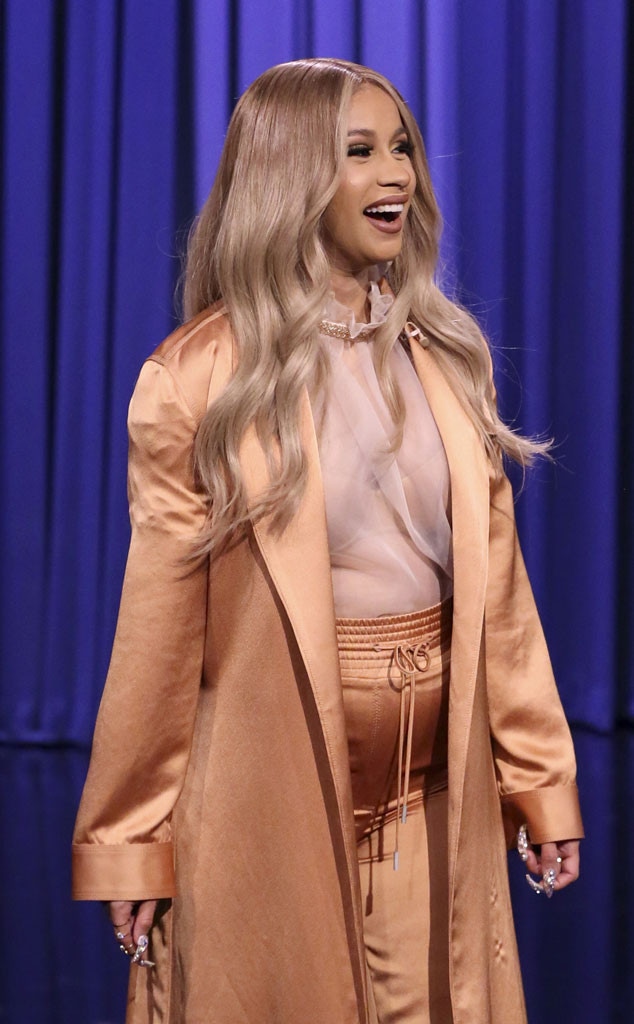 Andrew Lipovsky/NBC
Cardi B might have let the sex of her baby slip. 
The rapper, who just days ago confirmed her pregnancy on SNL, may have revealed whether she's expecting a baby boy or girl during an interview on Hot 97's Ebro in the Morning. 
While on the topic of strip clubs, Cardi said she had recently returned to one to host a gig in Miami on Friday before the big reveal. 
"Did you cover up the baby?" one of the co-hosts asked her. 
"Yeah, she was…" the rapper responded before mumbling her words. 
This follows a suspect message from Cardi's sister Hennessy Carolina after the reveal of the pregnancy. Hennessy penned a lengthy message to her famous sibling to congratulate her on the big news and gush over the little one on the way. 
However, Hennessy seemed to accidentally tip fans off when she wrote "I'm going to be able to hold baby you and give her all the kisses and hugs," according to screenshots of the original post. The Instagram message has since been edited to read "I'm going to be able to hold ur baby and give the baby all the kisses and hugs!"
While the evidence continues to point to a little lady for Cardi and fiancé Offset, the rapper confirmed during the interview that they do know what they are having and have picked out a name. 
The star also defended her beau against critics. "Let's say God forbid, we don't [get married], my man is a great father to his kids, so I will never lose," she said confidently. "I'm not having a baby with a deadbeat."