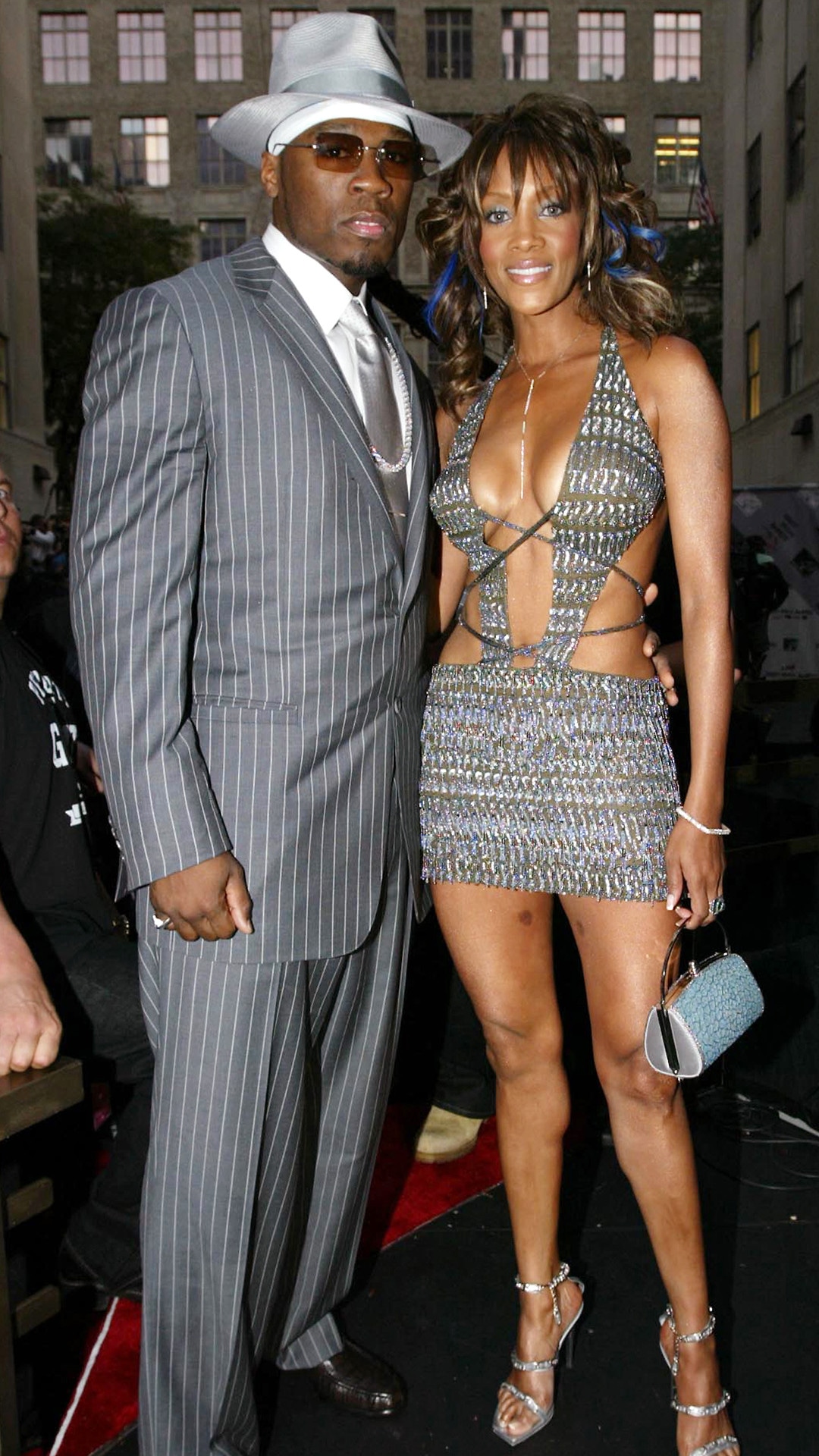 Mark Mainz/Getty Images
Vivica A. Fox is opening up about her relationship with 50 Cent.
The Every Day I'm Hustling author appeared on The Wendy Williams Show on Tuesday and talked about her romance with the rapper, who she dated in the early 2000s. In Fox's new book, there's a chapter dedicated to 50 Cent in which she rates sex with her ex as "PG-13."
There's been rumors about the status of the duo's relationship over the years, so what's really going on between Fox and 50 cent now?
"Last year there was definitely some misconceptions that were out about our relationship," Fox told host Wendy Williams Tuesday.
George Pimentel/WireImage/Shareif Ziyadat/Getty Images
"And at the time I was writing the book and it was before we made peace," Fox continued. "And I just wanted to clarify."
Fox said that she didn't write this book to get into another "feud" with her ex.
"We're good and we always will be good," Fox shared. Later, while talking about their PG-13 sex, Fox said she initiated most of it.
"I was very attracted to him, still am," Fox admitted.
So would she get back together with him?
"We would start as friends," Fox told Williams. "We can start as friends and who knows?"
She then added, "Never say never."
Talking about her time with the rapper, Fox told Williams that they were "very much" in love.
"I think the reason that it's haunted me for such a long time is I found out later that he wanted to propose to me," Fox revealed.
Would you like to see Fox and 50 Cent get back together?
Sound off in the comments!