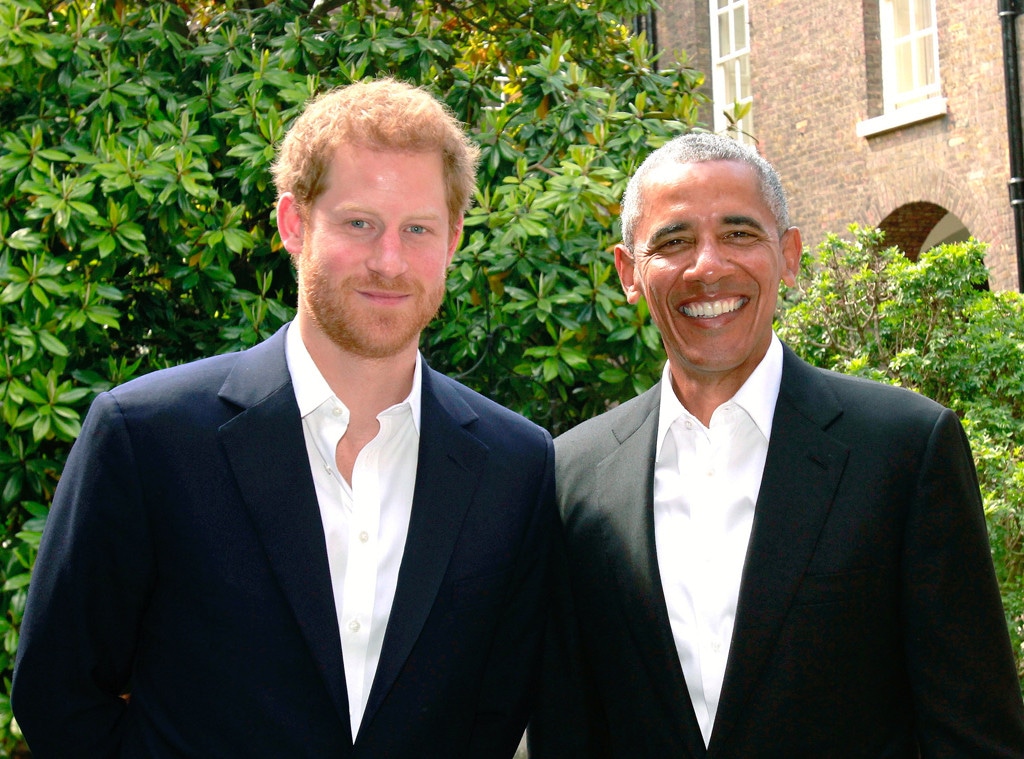 Getty Images
Don't keep your eyes peeled for former President Barack Obama at Windsor Castle's St. George's Chapel next month because he won't be there. 
The 44th president of the United States and former First Lady Michelle Obama will not be in attendance at Prince Harry and Meghan Markle's May nuptials. According to CNN, a White House official confirmed that current President Donald Trump and First Lady Melania Trump were not invited. CNN reported such was also the case for British Prime Minister Theresa May, citing Downing Street. 
Meanwhile, a palace source told NBC News "President and Mrs. Obama will not be attending the wedding, but the couples look forward to seeing each other in the near future." 
"It has been decided that an official list of political leaders—both UK and international—is not required for Prince Harry and Ms. Markle's wedding," a Kensington Palace spokesperson said. "Her Majesty's Government was consulted on this decision, which was taken by The Royal Household."
Chris Jackson/Getty Images for Invictus
It seems the future groom has taken a cue from his older brother, Prince William, who did not invite heads of state to his 2011 wedding to Duchess of Cambridge Kate Middleton, but did include members of royal reigning families and diplomats and dignitaries from within the Commonwealth. Considering the royal is soon to be sixth in line to the throne after the birth of William and Kate's third child, there is less of a responsibility for him to invite prominent world figures. 
"Those in attendance will be people who one or both of the couple has a existing direct relationship with," a royal source told People.
However, from the outside, it has certainly looked like Harry has forged a kinship with the former first couple of the United States. They've supported each other's initiatives, interviewed each other and even enjoyed tea together. Nevertheless, it looks like they won't be jetting off to England in the common weeks. As for other wedding attendees, Kensington Palace revealed on Tuesday the names of some of the 1,200 members of the public invited by Lord Lieutenants to join the special celebrations on the grounds of the chapel. The list features many young people who have demonstrated strong leadership and served their communities.
Perhaps once the wedding is over, the newlyweds will pay a visit to the Obamas on a royal tour of America. Crossing our fingers!