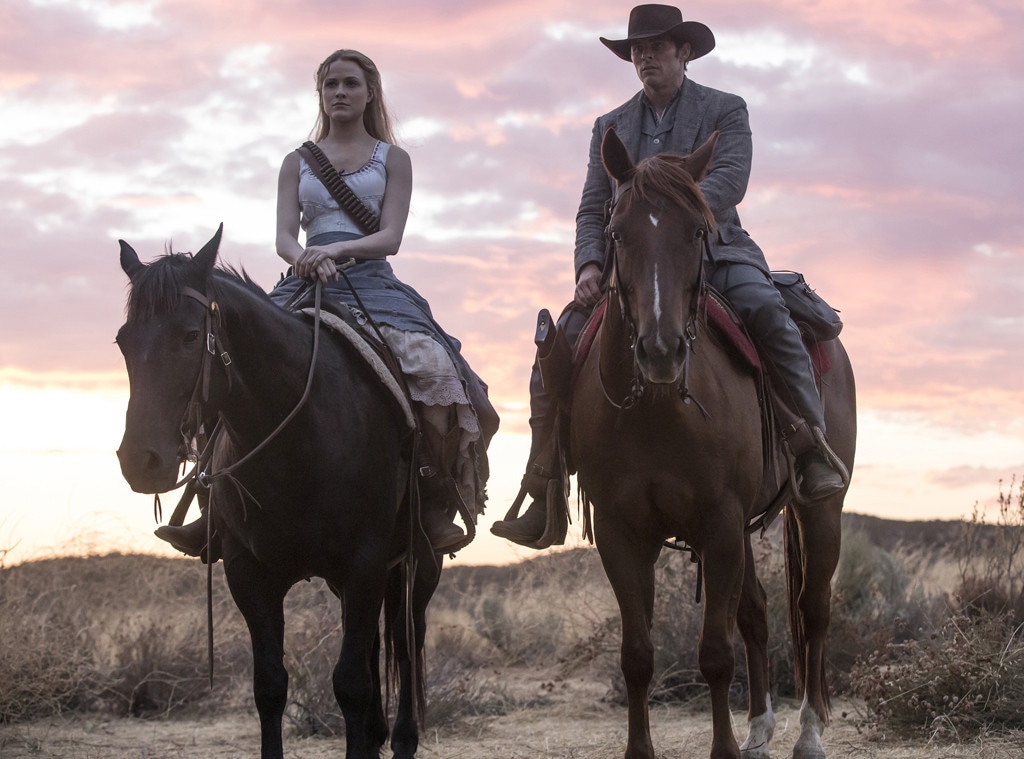 HBO
The Westworld creators offered to spoiler the entire second season of their HBO drama in an effort to stop spoilers. Yeah, it was a head-scratcher—and turned out to be a joke.
In a Reddit post, co-creators Jonathan Nolan said he read the fan theories about Westworld over the first season, but they created a "larger problem for us, though, in terms of the way your guesswork is reported online."
"'Theories' can actually be spoilers, and the line between the two is confusing. It's something we've been thinking about since last season. The fans of Game of Thrones, for instance, rallied around and protected the secrets of the narrative in part because they already knew those secrets (through season 5)," he said in a note signed by himself and co-creator Lisa Joy.
According to Nolan, the duo thought "long and hard" and said they came to the decision that if the Reddit group agreed, the co-creators would post a video laying out the twists and turns of Westworld season two.
"That way the members of the community here who want the season spoiled for them can watch ahead, and then protect the rest of the community, and help to distinguish between what's 'theory' and what's spoiler," he said.
"It's a new age, and a new world in terms of the relationship between the folks making shows and the community watching them. And trust is a big part of that. We've made our cast part of this decision, and they're fully supportive," the original note continued.
And the video? It's all a joke. "All right guys. We left this in your hands. Some may feel this is a drastic step, but I, for one, love and trust this community," Nolan posted again with the video. See it above and stick around for Evan Rachel Wood singing—you've been Rickrolled. And then there's the dog.
Westworld returns Sunday, April 22 on HBO.