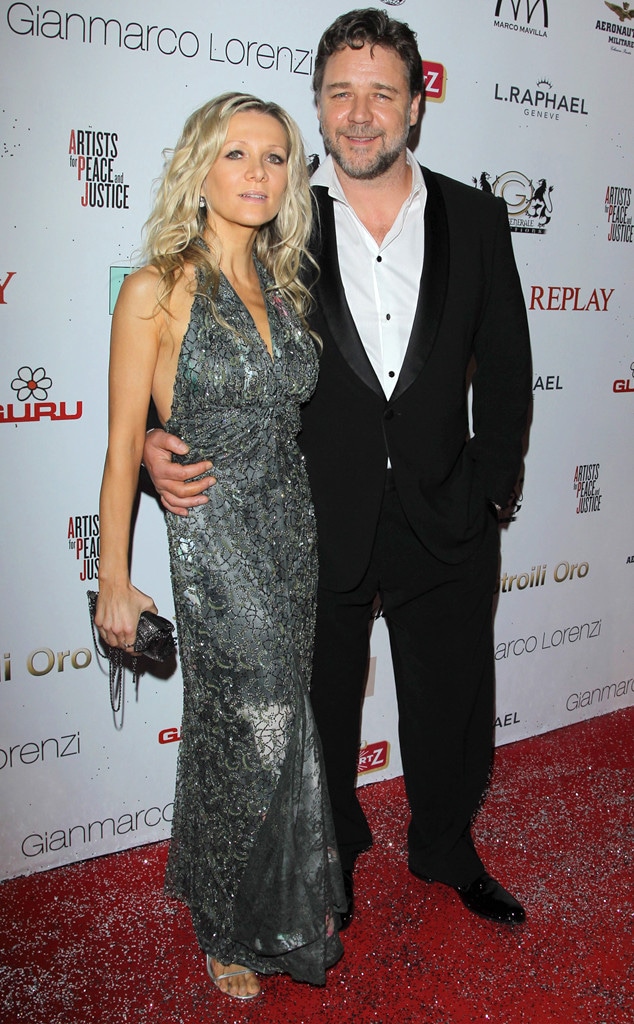 George Pimentel/WireImage
Russell Crowe and Danielle Spencer are officially divorced.
The Oscar winner took to Twitter to address dating speculation and share his current relationship status. Before talking about his divorce, Crowe shut down reports that he's dating Australian radio host Fifi Box.
"I am not in a relationship with this young lady and never have been," Crowe shared with his social media followers. Hours later, Crowe followed up with a tweet about his divorce.
"In other news ... yesterday , April 9th , 2018 at 12:30pm Eastern Daylight time (Aus) ... I officially became divorced," Crowe said. "Thank you linesman. Thank you ball boys."
Crowe and Spencer called it quits in 2012, though he admitted in 2015 that the duo hadn't legally split up and he was still in love with her.
At the end of March, Crowe was a guest on 2GB and told radio host Alan Jones about his "Art of Divorce" event, in which he auctioned off 227 personal items, worth millions.
"The process of divorce and no matter how positive you are and in agreement with the fact that you are separated...there's still a lot of really deep things to unwind," Russell said. "So through the course of that I started to just look around and go, 'How can I celebrate this? How can I put this in a different perspective and actually get some joy out of this instead of just sadness?' So this is what I came up with."
The event was held on April 7, which is Crowe's birthday and wedding anniversary.