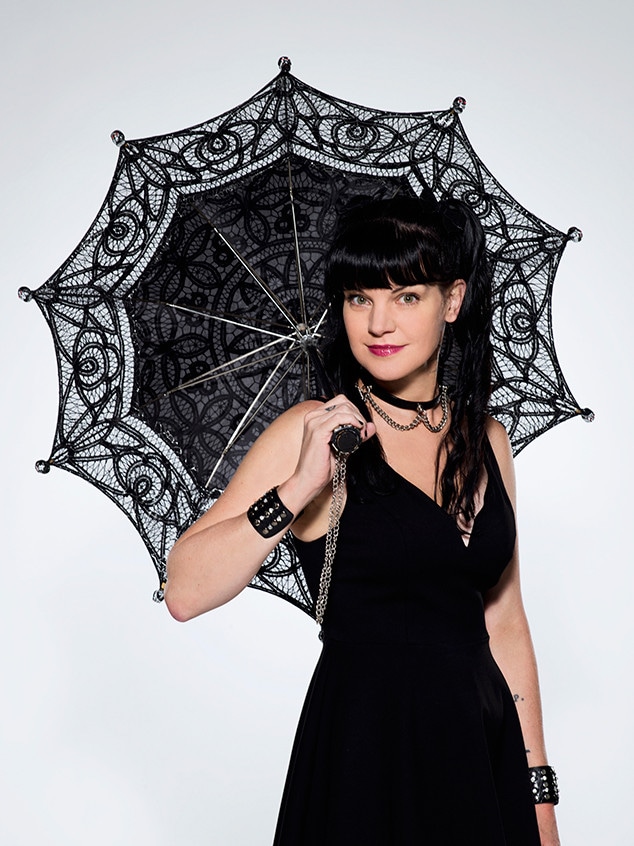 CBS
From the looks of it, there wasn't a dry eye in the house when Pauley Perrette said her NCIS goodbyes.  In the photos below, get an inside look at Perrette's last day on set. Her farewell will be told over two episodes.
"Abby's exit from #NCIS is in two parts. May 1 and May 8th," Perrette tweeted. "I worked really hard to give you my best. I really hope EVERYONE tunes in. Bless"
Perrette's been with NCIS since the show started 15 years ago. She announced her exit in a tweet in October 2017 in an effort to clear up rumors. "It was a decision made last year. I hope everyone will love and enjoy EVERYTHING ABBY not only for the rest of this season but for everything she has given all of us for 16 years," she said. "All the love, all the laughter, all the inspiration…I love her as much as you do."
"Pauley has been a valued member of both NCIS and the CBS family for over 15 years," CBS said in a statement. "While it's never easy saying goodbye to a beloved actress and character, we respect her decision to leave at the end of the season. We are grateful to Pauley for all her contributions to the series and making Abby one of the most unique characters on television."
"We've known for some time this would be Pauley's final season on NCIS and have been working toward a special send-off," NCIS executive producers George Schenck and Frank Cardea said in a joint statement. "From day one, she has brought incredible passion and specificity to the role. Abby is a character that inspires millions of fans around the world, and all of us at NCIS are appreciative of Pauley for portraying her."
NCIS also stars Mark Harmon, Sean Murray, Emily Wickersham, Wilmer Valderrama, Maria Bello, Brian Dietzen, Duane Henry, Rocky Carroll and David McCallum.  The show has had some turnover during its lengthy run on TV, notably saying goodbye to Michael Weatherly, Cote de Pablo and more. Take a look back at how NCIS has handled other character exits now. How do you think Perrette's Abby will say goodbye?
NCIS airs Tuesdays, 8 p.m. on CBS.