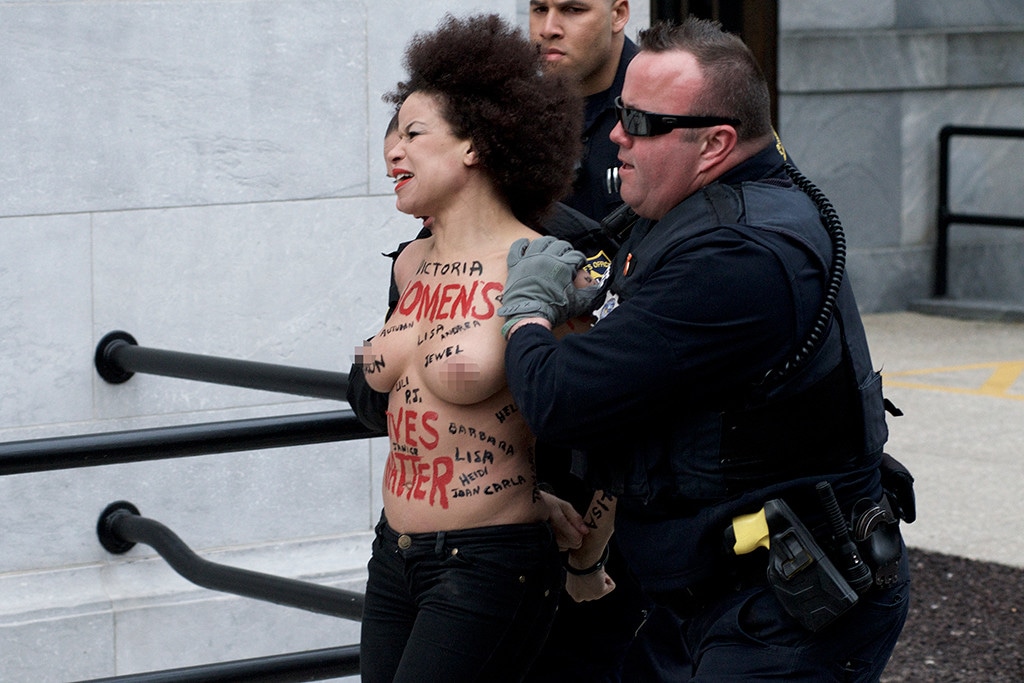 Bastiaan Slabbers/NurPhoto via Getty Images
A topless protester charged Bill Cosby on Monday while the 80-year-old comedian was heading into court. 
According to video obtained by NBC News, The Cosby Show star was walking into Montgomery County Courthouse in Norristown, Pa. when a woman accosted him yelling "women's lives matter." She also had the words painted across her body, as well as the names of his alleged victims. 
Cosby stood back and watched the incident. Security quickly detained the woman, and the comedian proceeded into the courthouse.
Per Fox News, the District Attorney's office identified the woman as Nicolle Rochelle. The news outlet claimed she was charged with disorderly conduct. Rochelle also has an IMDB page, crediting her for an appearance on The Cosby Show in the early 1990s.
According to a 2016 article by The Washington Post, at least 60 women have accused Cosby of sexual harassment or rape. He has denied these claims. The comedian was also accused of drugging and sexually assaulting Andrea Constand. He pleaded not guilty to three counts of aggravated indecent assault. 
His first trial ended in a mistrial.