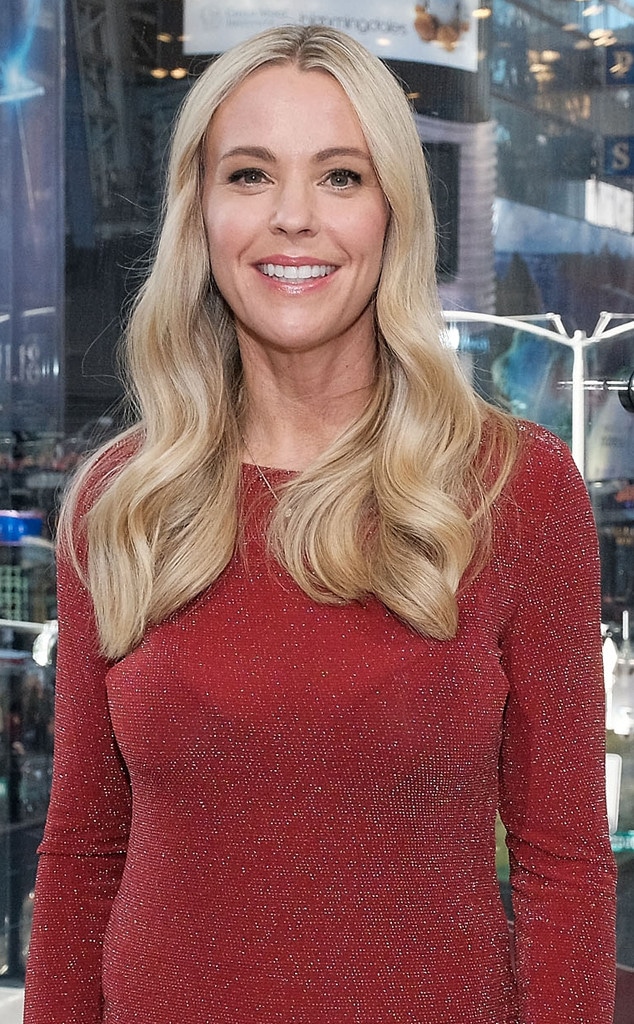 D Dipasupil/Getty Images for Extra
Get ready to see a whole new side of Kate Gosselin.
The star with the infamously enormous brood is returning to reality TV once more with the new series Kate Plus Date, according to People. And as the title of the series hints, this show will give fans insight into the single mom's dating life. 
"I'm nervous, I'm excited, and I'm forcing myself to do this," she told the magazine about the upcoming docuseries. Come fall, Gosselin will be sending twin daughters Mady and Cara off to college, leaving her at home with her and ex-husband Jon's 13-year-old sextuplets Aaden, Joel, Alexis, Hannah, and Leah. (Collin is currently enrolled in a program away from home.)
"As we're talking about Mady and Cara going off to college which is becoming more and more of a reality, it's gonna happen, it almost became like a worry for them, too, like 'Mommy, you're gonna be all alone soon,'" she said. "But it was very apparent, now that they're older and talking about dating and how they're all gonna get married someday … it became apparent: they want someone for me. They want me to have somebody in my life."
Gosselin admitted that she believes dating on-camera is probably the safest way for someone with her unique situation to go about meeting new people. "I won't be just doing some scary online thing," she says. "I mean, online dating, seriously — I put my profile in there and people will know who it is within 90 seconds. No, this is probably the safest way for me to date, let's be honest."
As for the kind of guy she's looking for, she says she's open to whoever the show matches her with, but she does have a few thoughts. (This is Kate Gosselin, after all.) "I do want someone with a set career, who is confident. A grown-up with their own life, their own agenda, who knows who they are. If someone travels for work, that would be great, because I'm used to being on my own and being self-sufficient," she said. Oh, and they've got to love dogs. 
"That is such a deal-breaker," she added. "People disappoint you, but your dogs never will."
Kate Plus Date debuts on TLC this fall.