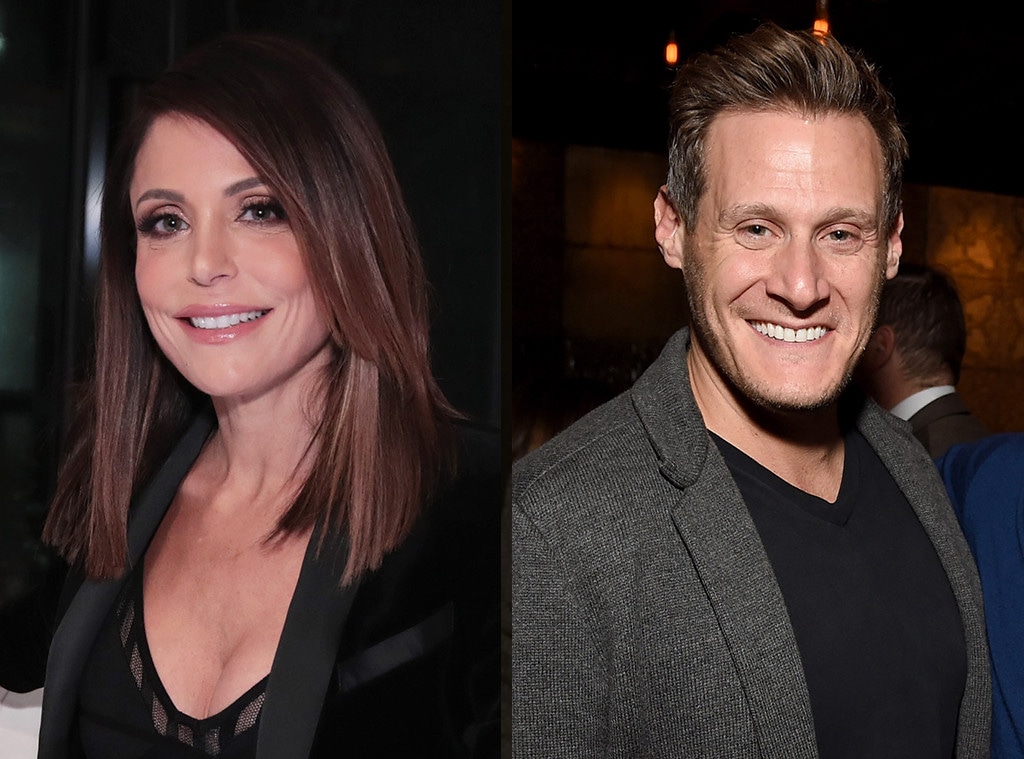 Cindy Ord/Getty Images for Skinnygirl Jeans, Michael Kovac/WireImage
Thanks to this wild twist of fate, reality and royalty have a mutual connection.
Thanks to a recent interview on the Kyle and Jackie O Show in Australia, Real Housewives of New York City star Bethenny Frankel got to talking about her current love life and a suitor in particular who turned out to have one seriously unexpected ex. 
"I met this guy as a romantic interest. His name is Trevor," Bethenny recalled to the show hosts. "So, I met him in Chicago and we were supposed to go out and [I] ended up seeing him one time and he'd been texting me. He's a producer in LA."
"He told me that he was married before," the mogul continued. "He's divorced. He was married to this girl named Meghan Markle from the TV show Suits."
Yes, that Meghan Markle—the American star about to marry Prince Harry next month. She and Trevor Engelson were married for less than two years before they divorced in August 2013.  
Amanda Edwards/Getty Images
"Six months later. I'm like, 'Holy sh-t, your ex is going to be a princess!" 
While Markle has certainly moved on, Frankel and Engelson have somewhat skipped the romance. "He pitched me a TV show idea to produce together about a bunch of businesswomen, which I think we are going to do together," she revealed. 
As for potentially dating, the two live on opposite coasts right now and haven't hooked up. "He looks a little bit like my ex which scares me," she described. "We bypassed the romantics and went into the business. But, I don't know. There's something there. There's something salacious about doing a TV project with Meghan Markle's ex."
As Frankel put it, "There's a little sizzle there...I could make chicken salad out of that chicken shit for sure."
Meanwhile, the Skinnygirl entrepreneur has been formally divorced from ex-husband Jason Hoppy for nearly two years now and is looking for a man who can be a true "partner."
"I've got suitors, but I mean I'm not settling," she declared, noting she's keeping her eyes out for "someone who's smart, who's funny and who can handle me."
"I'm really looking for a partner, a teammate," Frankel summarized. "I'm not carrying their weight. They're not carrying mine."
Hey, maybe her new show with Engelson will set off some real-life sparks.