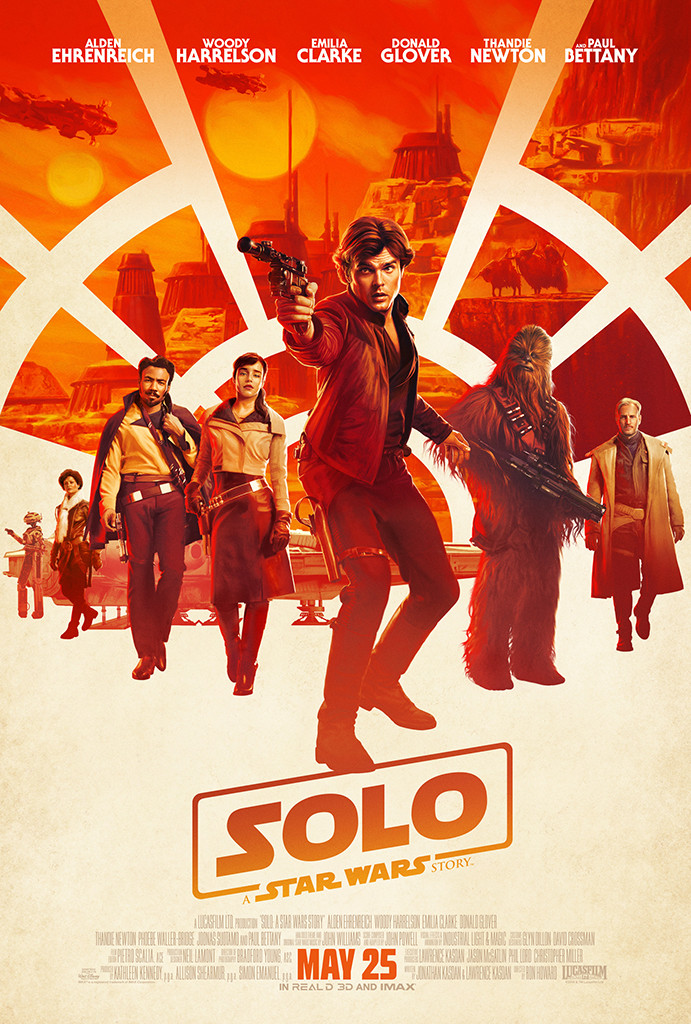 Lucasfilm/Walt Disney Studios
A month ahead of its release, Solo: A Star Wars Story's second (and possibly final) trailer has arrived and it is jam-packed with high-flying action.
The film, which is set to premiere at the Cannes Film Festival on May 15, follows a young and reckless Han Solo (Alden Ehrenreich) as he meets his future bestie/copilot-for-life Chewbacca (Joonas Suotamo) and encounters Lando Calrissian (Donald Glover) and Beckett (Woody Harrelson) years before joining the Rebellion.
The two minute and 11 second trailer begins with a voice over, asking the future Millennium Falcon captain some important questions, "You are after something. Is it revenge, money or is it something else?"
The high octane trailer features fights, train heists, intergalactic battles and even when Han met Chewy. The space rapscallion says to his furry soon-to-be friend, "You're a 190 years old? You look great!"
At one point, Beckett warns the young smuggler to be wary of everyone: "Let me give you some advice. Assume everyone will betray you and you will never be disappointed."
In addition to the action-packed trailer, Disney also released a new poster for Solo.