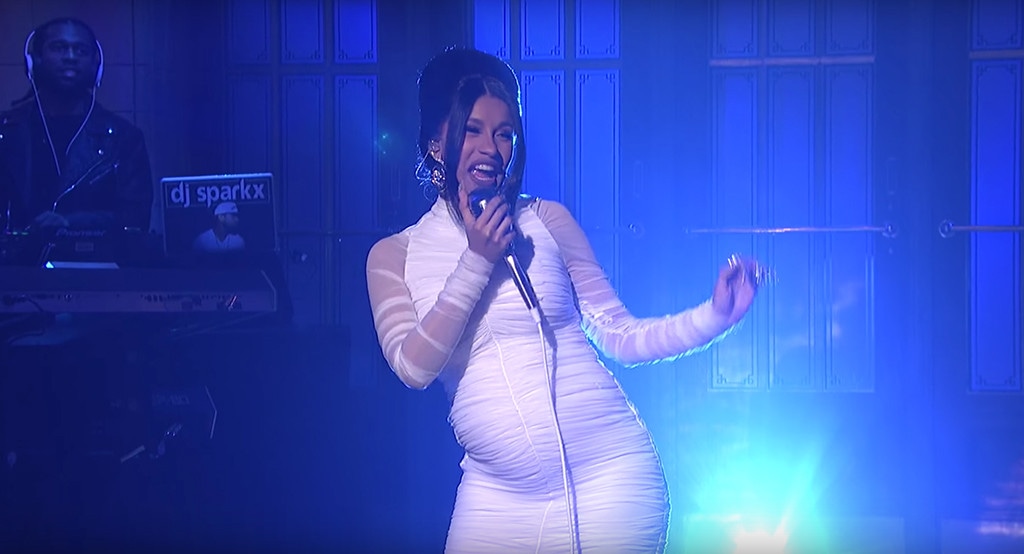 NBC
After confirming the pregnancy news, Cardi celebrated with friends backstage at SNL, happily exclaiming, "I'm finally free!"
And the mama-to-be is now sassier than ever.
"I started winning when the whole world was doubting on me!" she also wrote on Twitter. "Think imma lose with my little baby counting on me?"