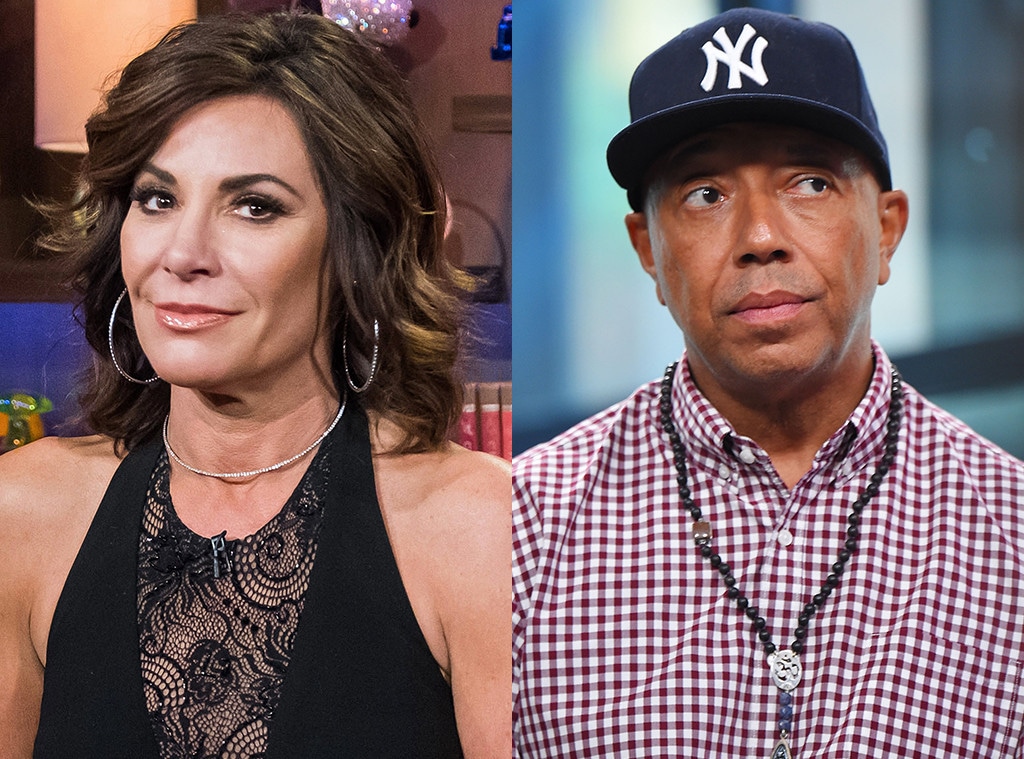 NBCU Photo Bank/Getty Images
Reality star Luann de Lesseps has revealed that she had endured sexually inappropriate behavior by men "throughout" her life, specifically accusing music mogul Russell Simmons of groping her in an elevator, reports the Daily Beast. 
Of the music man, who has been accused of rape by multiple women, Luann says in the Daily Beast interview, "He grabbed my ass in an elevator, he was just a pig."
The reality star, who was arrested for drunk and disorderly conduct on Christmas Eve, says that the alleged incident happened "around three summers ago, at Soho Beach House, Miami."
"I haven't told anybody about that before," said the Bravo star. "I was grossed out. I was like 'How dare you.' He invaded me, he took advantage of me, being who he is, thinking he is all 'it,' all everything. He thought he could just do that. I looked at him and said, 'Don't ever do that again.'"
Luann tells the publication that she did  not report the incident at the time, and that Simmons did not apologize to her.
"No. Of course he didn't apologize," said Luann
As a response to the new groping accusation, Simmons' spokesperson Angela Pruitt reissued a previous statement given to Rolling Stone, in which Russell "vehemently" denies all allegations against him.
"I vehemently deny all the allegations made against me," Russell said in a statement to E! News on March 23 after a woman accused the Def Jam co-founder of raping her in a hotel room. "They have shocked me to my core as I have never been abusive or violent in any way in my relations with women. I have submitted myself to multiple lie detector tests. I denied forced sex and sexual harassment allegations brought against me in each test; I also answered no to the question, 'Have you ever physically forced any woman to have sexual intercourse?' I passed all of the lie detector tests."
In the new interview, "The Countess" said, "I've had to deal with it my whole life" due to inappropriate "male photographers and clients."
She also said, "You learn to swallow it, to grin and bear it somehow."
E! News has reached out to a rep for Simmons for comment.