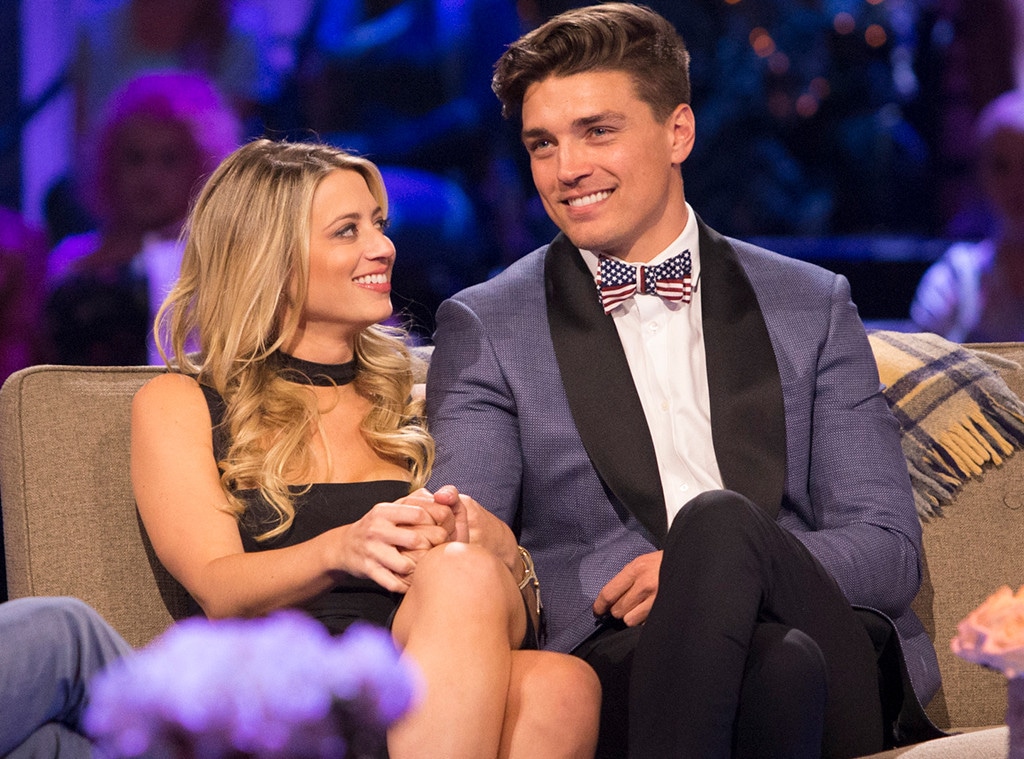 ABC/Paul Hebert
The Bachelor Winter Games star Dean Unglert says in a cryptic post that he still has "a lot of work to do" on himself before he's ready for love, a day after E! News learned he and co-star Lesley Murphy  split.
The two had met on the set of the ABC reality show spinoff and dated for four months. E! News had learned they were dating soon after filming ended, as they were spotted together at the Sundance Film Festival in January. While neither has addressed the breakup directly, Ulgert, a former Bachelorette star, shared a cryptic message on Instagram on Saturday.
"Growing up as a kid I had a crude but utopian idea of what love is," he wrote. "I always had this idea that no matter what you did, no matter how you act, as long as you're true to yourself and act in good conscious, your path would lead you to the one person on this planet you're meant to be with."
"As I've gotten older, I've learned that although everyone DESERVES love, it's not something we're entitled to," he continued. "Love takes work. Love is compromise. Love is earned. I still have a lot of work to do on myself, a lot to prove to myself, before I'm ready for something like that."
"They have been rocky for a few weeks now," the source said. "Distance and traveling were a factor. They are both going to continue to be friendly and are on good terms, but their romantic relationship has ended."