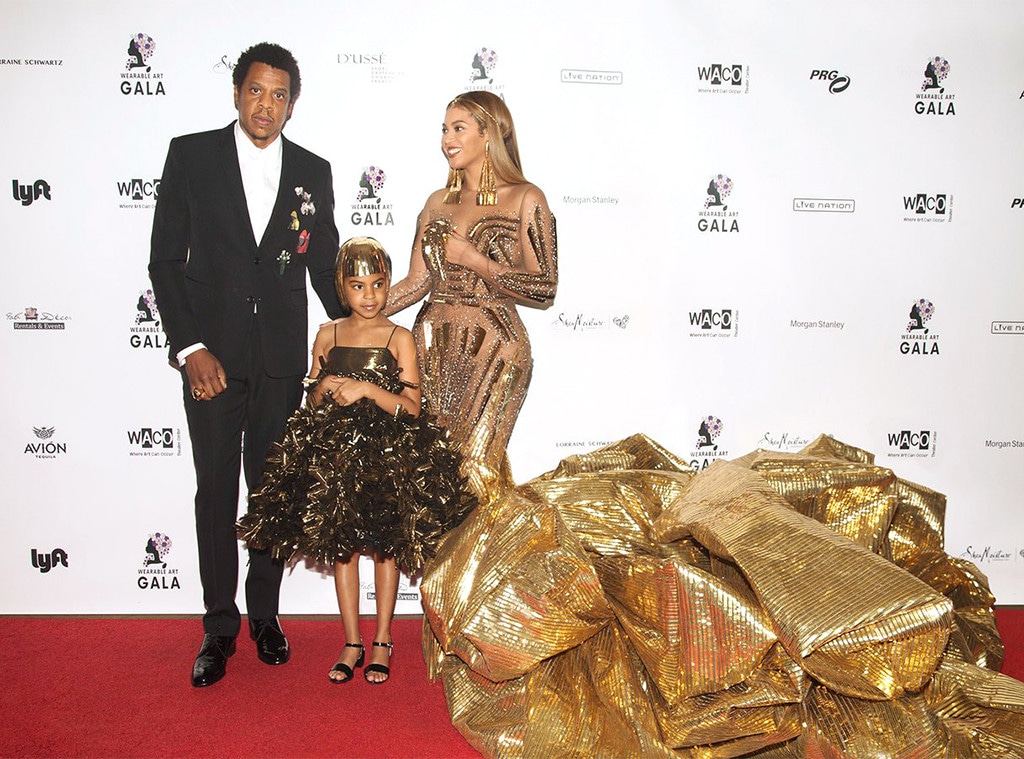 Courtesy: Beyonce.com
Blue Ivy Carter's style captures the essence of Black Girl Magic, and it's not by accident.
Beyoncé, a pop star icon and mother of three, enlists the help of Manuel A. Mendez, who has been an employee of her company, Parkwood Entertainment since 2009. The executive-assistant-turned-stylist acts as the curator of the six-year-old's wardrobe and brains behind her epic looks.
His most recent stunner: Blue Ivy's golden, ruffled dress at the Wearable Art Gala. Although the girl makes the dress, not the other way around, this epic look most likely played a role in the first grader's $19,000 bid. When you're pop culture royalty and dripping in gold, go big or go home, right?
Beyond reinventing princess looks for modern times, the stylist is bringing new trends to children's couture. For example, Blue has been seen multiple times wearing suits. At the Grammy's 2017, he chose a pink Gucci suit, and finished the look with a pink glitter clutch, which costs approximately $2,500, and pink manicure.
She also wears sneakers with couture gowns. It's an adorable twist to red carpet style, because it reminds the audience that no matter her level of style or her parents, she's still just a kid.
On a day to day, you can catch her wearing the mini-me versions of her mother's killer style. Hint: There's a lot of Gucci included. The only difference is that Blue's looks include pink barrettes, Converse sneakers and all of the adorable trends fit for a six-year-old girl.
If this is how Manuel does it, we can't wait to see what he has in store for her younger siblings, Rumi and Sir Carter.