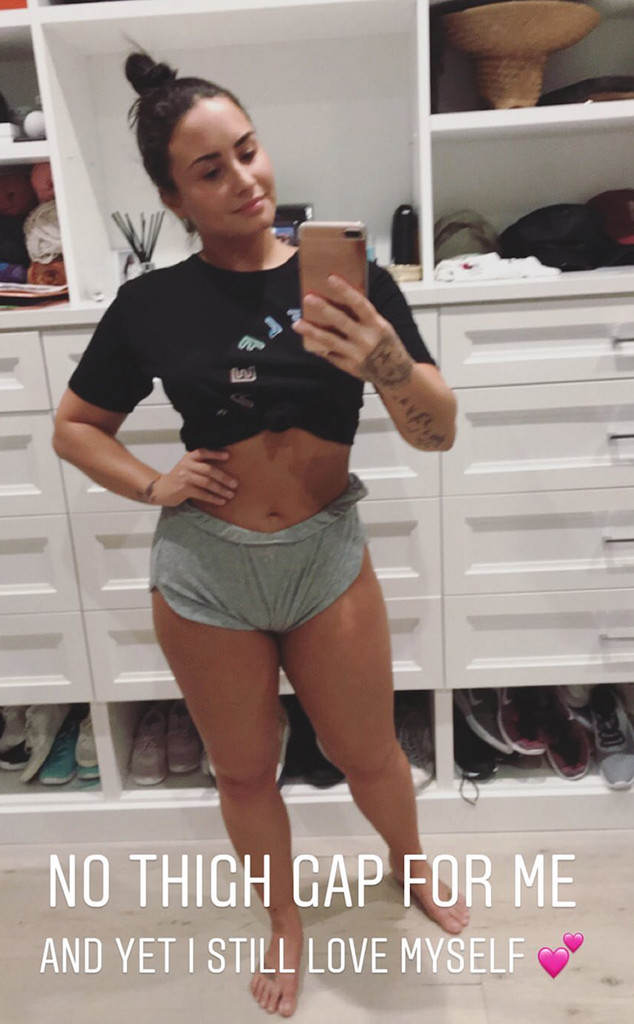 Instagram
Demi Lovato continues to encourage her fans to embrace their "real selves."
The 25-year-old pop star had for years battled an eating disorder and has since spoken out about positive body image. She has often slammed the "thigh gap," a growing trend among dieters in recent years.
On Thursday, Lovato took to Instagram Stories to share some pics and videos of herself to promote body positivity.
"No thigh gap for me and yet I still love myself," she wrote alongside a full-body selfie.