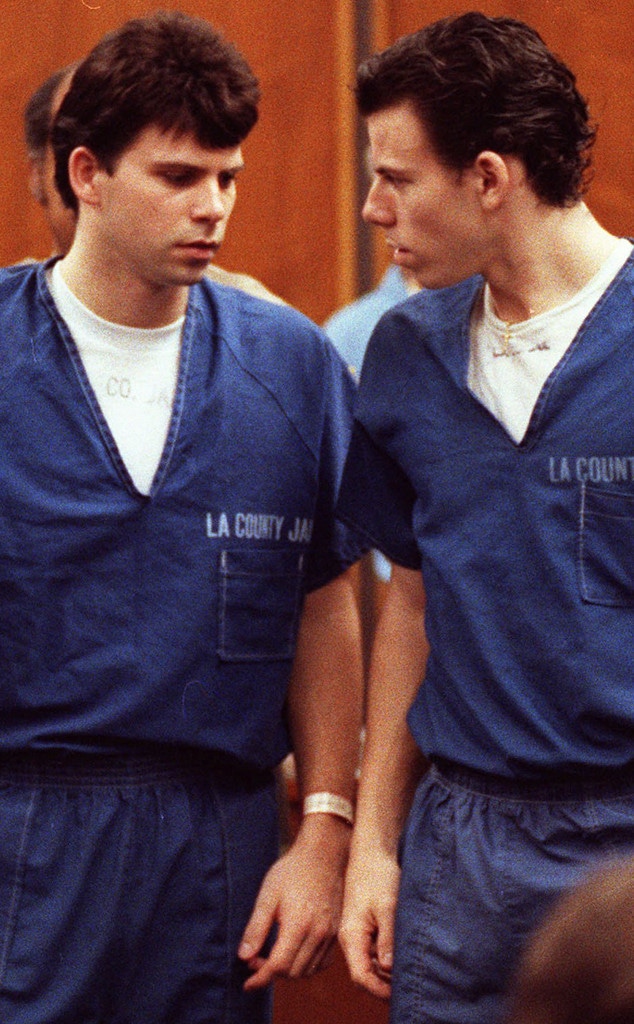 AP Photo/Nick Ut, File
More than two decades after they were convicted of murdering their parents, Erik Menendez and Lyle Menendez have reunited behind bars. 
After a court case that captivated the country throughout the early '90s, Lyle and Erik were sentenced in 1996 to two consecutive life sentences in separate prisons hundreds of miles apart. 
That all changed this February when, after reportedly six prison transfer requests from Lyle, one was granted after his security classification was lowered and he was brought to Erik's prison in San Diego. On Wednesday, they came even closer when they were placed within the same housing unit and allowed to reunite. 
"Both brothers immediately became very emotional," author Robert Rand told Today. "They hugged each other and they are so excited to be reunited after all these years."
Prior to the move, the men were barred from talking on the phone, so they relied on other resources to communicate. "I miss him every day," Lyle told Today's Megyn Kelly last year via phone. "We're communicating just through having the same family members and writing letters."
Previously, authorities objected to housing them in the same prison because they had killed their parents, José and Kitty Menendez, together in 1989 and there was concern that they would conspire together inside prison. The case has since gained renewed public interest since the first season of Law & Order True Crime last fall focused on their story. 
While they are not cellmates at Richard J. Donovan Correctional Facility, the brothers can now see each other during the day as they participate in rehabilitation programs. 
The change has rendered Lyle speechless. "Thank you to everyone for the amazing outpouring of joy and happiness over the reunion. It means so much!"  his Facebook page reads. "There really are no words to describe what occurred today."
(E! and NBC are both part of the NBC Universal family.)