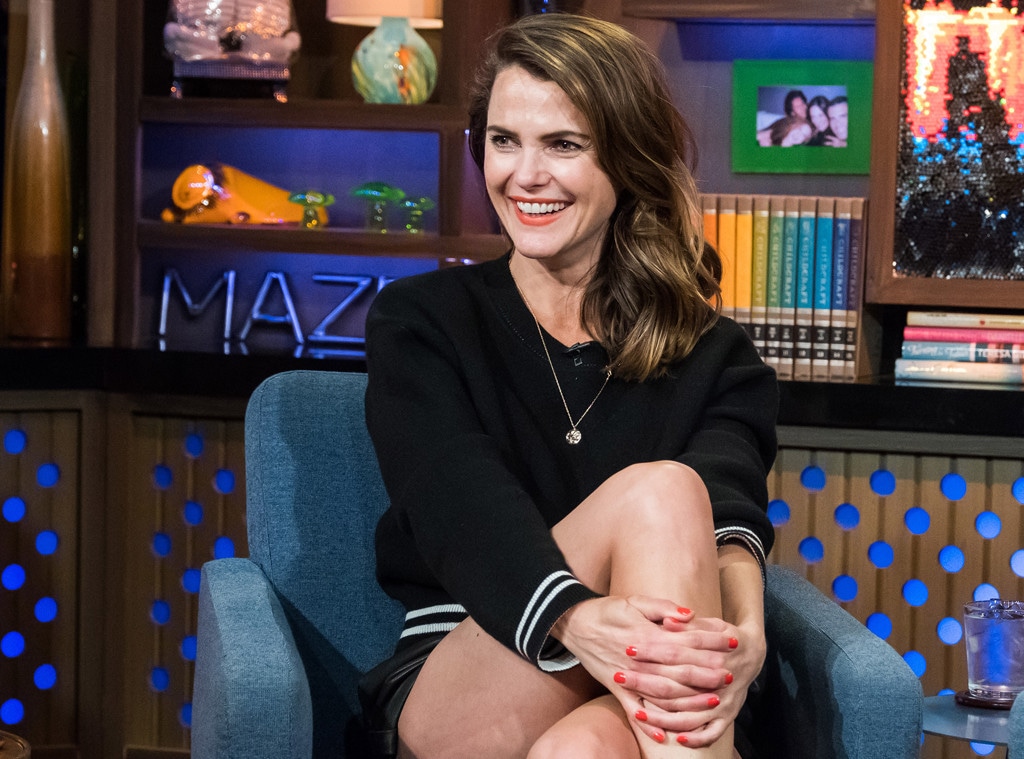 Bravo
The cast of Felicity is getting back together for a special 20th anniversary reunion panel at the 2018 ATX TV Festival…but is something else afoot? Keri Russell stopped by Watch What Happens Live with Andy Cohen with her The Americans costar and partner Matthew Rhys and was asked about the panel and whether that meant something else was in the works.
"Tell them about the feature film you're not supposed to talk about," Rhys joked. Or was he joking?
"I can tell you that we're going, and…that's it," Russell said.
The reunion panel will feature Russell, Scott Speedman, Tangi Miller, Amanda Foreman, Amy Jo Johnson, and Ian Gomez, with additional panelists to be announced at a later date. Several shows have reunited at ATX over the years, and some of those panels have resulted in revivals, like Gilmore Girls. The cast and creator of the series reunited in 2015 and talk about returning to the series started during the event. Fast forward to 2016 and viewers were treated to Gilmore Girls: A Year in the Life.
Russell will also be on hand in Texas for ATX's The Americans panel. Her FX series is coming to an end with the current sixth season. She'll have free time…
Revivals continue to be a hot property for networks. Will & Grace and Roseanne were both revived in the 2017-2018 TV season and will return for another go in 2018-2019. CBS is prepping Murphy Brown for fall 2018 and Fox successfully brought back The X-Files for two seasons.
Russell and her Felicity costars Speedman and Scott Foley previously reunited for Entertainment Weekly's reunions issue in 2015. Foley told E! News that reunion was probably going to be it.
"Someone brought it up in an interview, you know, 'Would you guys ever be open to it?'… I think Felicity worked because it was such a specific time in these character's lives. I don't have any interest in seeing Noel as a computer programmer and Ben as a whatever the hell he is, a stock broker," Foley told us in 2015. "I think it would be great to get us all together to do something, but I think to have her be Felicity, me be Noel and he be Ben, I don't think it would work. I think you lose some of the magic, some of it that's really connected in the nostalgia. I don't think it would work."
Hey, never say never.
ATX Television Festival takes place June 7-10 in Austin, Texas.